The Bonga oil field has produced about 702 million barrels of oil since inauguration in 2005, and operated at more than 92 percent availability in 2016, Managing Director of the oil field operator, Shell Nigeria Exploration and Production Company (SNEPCo), Bayo Ojulari, has said.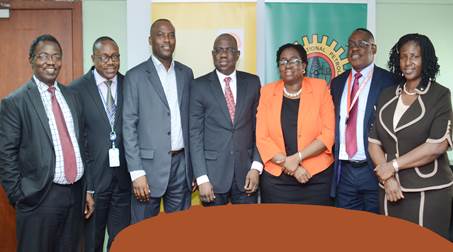 The volumes came from the Bonga main field and Bonga Phases 2 and 3 that unlocked the nearby Bonga North West field in August 2014. It has capacity for 65,000 barrels of oil equivalent per day.
Addressing media executives in Lagos on Tuesday, May 23, 2017 on the new lease of life of Bonga after a major turnaround maintenance which was completed in April, Ojulari said one of the highpoints of the turnaround was the engagement of about 65 Nigerian contractor and subcontractor companies. Over 1,000 people were involved, spread across worksites and vessels in the exercise described as the biggest in scope in the 12-year history of the asset.
He said, "The exercise stimulated growth of support industries vital to deep-water asset management. It provided a wider benefit to the Nigerian economy by boosting demand for a range of goods and services including offshore vessels and platforms, materials, floating hotel and helicopters."
According to Ojulari, the turnaround witnessed an optimisation of resources and was safely completed within schedule. The exercise included statutory and regulatory checks and inspections; repairs and replacement of equipment; and upgrade of facilities.
A critical success factor, according to Ojulari, was the collaboration by more than 10 functions who benchmarked their contributions against a robust execution plan. Procuring materials from Original Equipment Manufacturers (OEMs) saved cost and ensured seamless delivery, and the project team sourced key equipment and carried out fabrications within Nigeria. This innovation, he said, marked a turning point in SNEPCo's efforts to develop the capabilities of Nigerian companies in the provision of goods and services in deep-water oil and gas production.
Ojulari expressed delight at the increasing number of women on the frontline, noting that more women were involved at every stage of the turnaround compared to any of the three previous exercises. "I'm very pleased that over 95 percent of these women are Nigerians and they add to our growing pool of Nigerian deep-water professionals produced through the asset," he said.
He commended the Nigeria National Petroleum Corporation (NNPC) and its co-venture partners for their timely support in the safe delivery of the turnaround.
SNEPCo is credited with producing the first generation of Nigerian deep-water oil and gas engineers, and in 2016, Bonga won "Asset of the Year" Award in the Shell Group.
Bonga is Nigeria's first deep-water development in depths of more than 1,000 metres, and is located 120km offshore Nigeria. The Bonga Floating Production Storage and Offloading vessel receives crude and gas from production wells on the seabed and has the capacity to produce 225,000 barrels of oil and 210 million standard cubic feet of gas per day.
SNEPCo operates Bonga in partnership with Esso Exploration and Production Nigeria (Deep Water) Limited, Total E&P Nigeria Limited and Nigerian Agip Exploration Limited under a Production Sharing Contract with the NNPC.