Shell Nigeria Exploration and Production Company (SNEPCo) has facilitated the training of medical workers from hospitals in Anambra State on emergency resuscitation, delivering a critical component of its commitment to provide skilled and timely response to medical emergencies in the state. The training of the 70 staff on Basic Life Support and Advanced Cardiac Life Support which took place at the Iyi-Enu Mission Hospital, Ogidi, was delivered by Emergency Response International, a body accredited by the American Heart Association for this specialised skill building.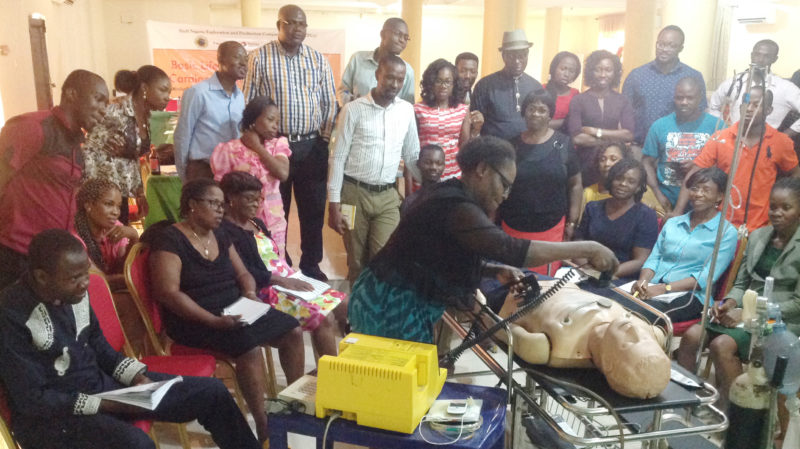 "SNEPCo is pleased to carry out these important trainings in Anambra State," said Regional Community Health Manager, Dr. Akin Fajola. "Timely response to emergencies is a matter of life and death, and even then, deploying an unskilled medical staff to an emergency is itself an emergency. We now expect the 70 skilled responders to positively impact their areas of work in the state."
Speaking at the graduation ceremony, the Commissioner of Health in Anambra State, Dr. Josephat Akabuike, thanked SNEPCo for helping to save lives in medical emergencies by improving the skills of healthcare professionals.  A participant at the training, Dr. Nathan Elochukwu Ojekwu, said: "This initiative requires a lot of resources, but SNEPCo did it for free. I promise to put this training to good use by saving lives."
The training is a key aspect of the intervention of SNEPCo – with the active support of NNPC and co-venture partners – in strengthening the quality of healthcare services at the Iyi-Enu Mission Hospital and emergency skills in Anambra State, which began in 2013. The intervention has also seen the commencement of breast cancer and dialysis services and the donation of medical equipment worth over N 120 million.
In addition to the project at Iyi-Enu Mission Hospital, SNEPCo developed the capacity of health workers in seven states in the South West and South South regions, and supported the BEARS Foundation for the repair of congenital cleft lip and palate. Late last year, thousands of residents in Lagos benefitted from a health outreach organised by SNEPCo which offered free medical services and education at strategic areas in the mega city. In the past four years, SNEPCo worked with an NGO (Extended Hands) to undertake corrective surgery and treatment of over 150 women suffering from Vesical Vaginal Fistula (VVF) across the six geo-political zones.