The Shell Petroleum Development Company of Nigeria (SPDC) Joint Venture has said that ensuring long-term sustainability is a much bigger challenge of tackling the environmental contamination within Ogoniland – in the context of the implementation of the United Nations Environment Programme (UNEP) report.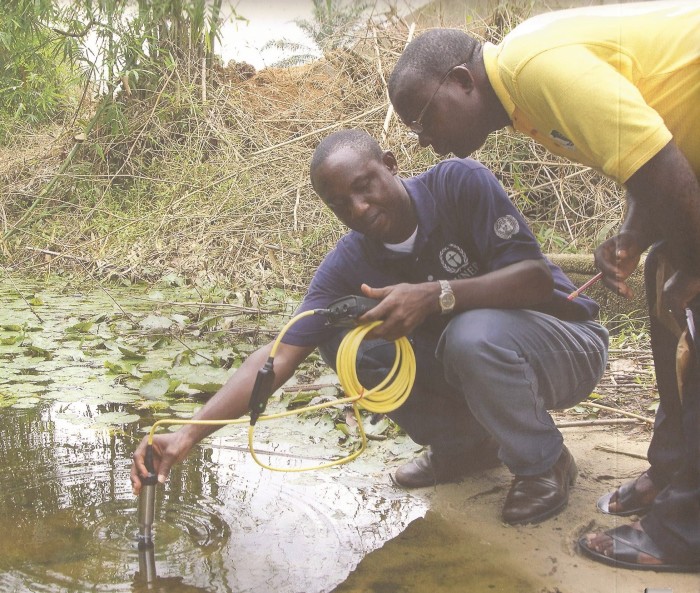 General Manager, External Relations, Igo Weli, disclosed on Friday in Lagos at a Media Roundtable that, as the UNEP report stated, treating the problem of environmental contamination within Ogoniland merely as a technical clean-up exercise will ultimately lead to failure. He added that ensuring long-term sustainability would require coordinated and collaborative action from all stakeholders.
"This must include putting an end to the widespread pipeline sabotage, crude oil theft and illegal refining that are the main causes of environmental damage in Ogoniland and the wider Niger Delta today. Shell Companies in Nigeria will continue to be at the forefront engaging interested stakeholders and seeking sustainable innovative ways to resolve the problem," he stated.
He commended President Muhammadu Buhari for setting up governance structures for implementation of the UNEP report, saying: "We are greatly encouraged by the positive and constructive response from representatives of the community, Niger Delta NGOs and civil society. This is an important step forward and SPDC is determined to play its part in maintaining the momentum."
Published in August 2011, the UNEP report makes recommendations to the government, the oil and gas industry and communities to begin a comprehensive cleanup of Ogoniland, restore polluted environments and put an end to all forms of ongoing oil contamination in the region.
Weli adds that SPDC JV set up the Ogoni Restoration Project Team as a direct response to the UNEP report release, working with government on emergency measures and all actions directed at it. According to him, SPDC has initiated action to implement all the 22 actions directed to it by the UNEP report.
His words: "Sixteen actions have been completed, five actions are currently ongoing (such as relocation of right-of-way encroachers, decommissioning plan) and one action is pending (SPDC contribution to the $1 billion Ogoni Restoration Fund)."
On remediation, he stressed that, out of the 470 incidents documented along SPDC JV right-of-way in Ogoniland, 368 had been remediated, 32 at various stages and 70 outstanding (of which 40 are in Bodo).
"We've completed the the physical verification of assets in Ogoniland covering delivery and flowlines, manifolds, flow stations, compressor stations, gas plants and burrow pits," he noted.
On water project, Weli stressed that SPDC JV funded a regional water supply project at Eleme which provides access to potable water for about 30,000 indigenes across five clans from 103 outlets.
"This is being expanded by the Rivers State Government to include more outlets," he added, pointing out that, regarding the health outreach, the organisation conducted primary healthcare outreach to the communities through SPDC's Health-In-Motion programme, where about 35,000 adults and 15,000 children benefitted from the outreach.
"Regarding alternative livelihood, we executed alternative livelihood programme (LiveWIRE) for 105 Ogoni youths, provided start-up grants to the trainees, most of whom have started businesses. Monitoring of the LiveWIRE beneficiaries is ongoing.
"On grassroots campaign, we championed grassroots environmental campaign in partnership with the River State Ministry of Environment, NOSDRA and NGOs to deepen awareness on the ills of illegal bunkering and oil theft. Twelve town-hall sessions were held across the four local government areas yearly. About 11,000 participants recorded from 2014 to date."