The concept of shared value entails policies and operating practices that enhance the competitiveness of a company while simultaneously advancing the economic and social conditions in the communities in which it operates. Shared value creation focuses on identifying and expanding the connections between societal and economic progress.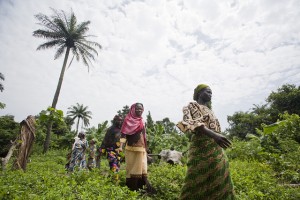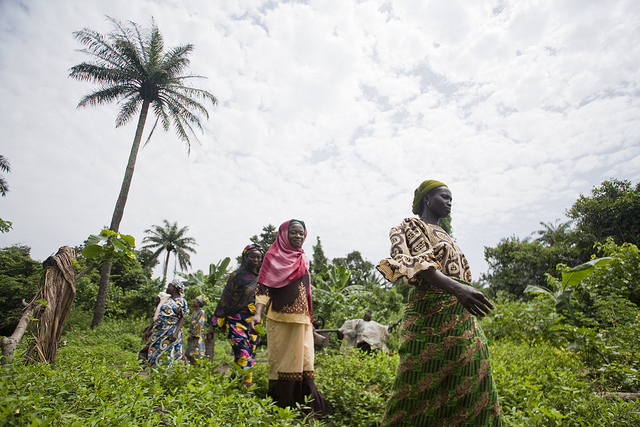 The concept rests on the premise that both economical and social progress must be addressed using value principles. Observers believe that the concept has the power to unleash the next wave of global growth.
Indeed, an increasing number of companies known for their hitherto hard-nosed approach to business have begun to embark on important shared value initiatives. Some of such organisations include: Google, IBM, Intel, Johnson & Johnson, Nestle, Unilever and Wal-Mart.
According to experts, ways companies can create shared value opportunities are: by reconceiving products and markets; by redefining productivity in the value chain; and by enabling local cluster development.
Michael Porter and Mark Kramer, both of the Harvard University in the US, distinguish between creating shared value (CSV) and corporate social responsibility (CSR).
They claim that CSR programmes focus mostly on reputation and have only a limited connection to the business, making them hard to justify and maintain over the long run.
In contrast, they add, CSV is integral to a company's profitability and competitive position, leveraging the firm's unique resources and expertise to create economic value by creating social value.
It is believed that opportunities to create shared value arise because societal problems can create economic costs in a firm's value chain. Excess packaging of products and greenhouse gases are costly to both business and the environment.
Wal-Mart, for example, was able to address both issues by reducing its packaging and rerouting its trucks to cut 100 million miles from its delivery routes in 2009, saving $200 million even as it shipped more products. Innovation in disposing of plastic used in stores has saved millions in lower disposal costs to landfills.
Energy use throughout the value chain is being reexamined, whether it be in processes, transportation, buildings, supply chains, distribution channels, or support services. The British retailer Marks & Spencer's ambitious overhaul of its supply chain, for example, which involves steps as simple as stopping the purchase of supplies from one hemisphere to ship to another, is expected to save the retailer £175 million annually by fiscal 2016, while hugely reducing carbon emissions.
Heightened environmental awareness and advances in technology are catalysing new approaches in areas such as utilisation of water, raw materials and packaging, as well as expanding recycling and reuse.
For instance, by 2010, Coca-Cola had reduced its worldwide water consumption by nine percent from a 2004 baseline, representing nearly halfway to its goal of a 20 percent reduction by 2012. Also, Dow Chemical managed to reduce consumption of fresh water at its largest production site by one billion gallons – enough water to supply nearly 40,000 people in the US for a year – resulting in savings of $4 million.
More recently, firms have been outsourcing to suppliers in lower-age locations. Some are beginning to understand that marginalised suppliers cannot remain productive or sustain/improve their quality.
Nespresso, one of Nestle's fastest growing divisions, has been practicalising this idea. Nespresso combines a sophisticated espresso machine with single-cup aluminum capsules containing ground coffees from around the world. Offering quality and convenience, Nespresso has expanded the market for premium coffee.
Most coffees are grown by smallholder farmers in impoverished rural areas in Africa and Latin America, who are trapped in a cycle of low productivity, poor quality and environmental degradation that limits production volume.
To address these issues, Nestle redesigned procurement, working closely with its growers by providing advice on farming practices, guaranteeing bank loans, and helping secure inputs such as plant stock, pesticides and fertilisers.
Nestle established local facilities to measure the quality at the point of purchase, which allowed it to pay a premium to better beans directly to the growers and thus improve their incentives. Greater yield per hectare and higher production quality increased growers' incomes, and the environmental impact of farmers shrank. Meanwhile, Nestle's reliable supply of good coffee grew significantly. Shared value was created.
In Nigeria, officials of the organisation insist that operations are aimed at minimising the environmental impact of food production and optimising environmental performance across the entire value chain.
During a facility tour conducted by DevComs Network, Nestle CEO Dharnesh Gordhon notes that the company continuously reduces its carbon footprint by ensuring efficient use of energy for manufacturing operations.
DevComs Network director Akin Jimoh says his outfit's involvement in CSV media capacity building is part of efforts to achieving a more relevant professional development of journalists and media practitioners in a manner that they can contribute meaningfully to national development.
"We want a media that addresses issues rather than cover events.  This is the second CSV activity encompassing key areas in nutrition, water, agriculture, rural development and environmental sustainability. And there is a role for everyone beyond the usual jamborees of event reporting," he discloses.