Tennis whiz-kid, Serena Teluwo, stunned the crowd with her superlative performance as she prodded herself to a dramatic 9-7 point victory over Reya Holmes of Britain at the Lagos Lawn Tennis Club at the weekend.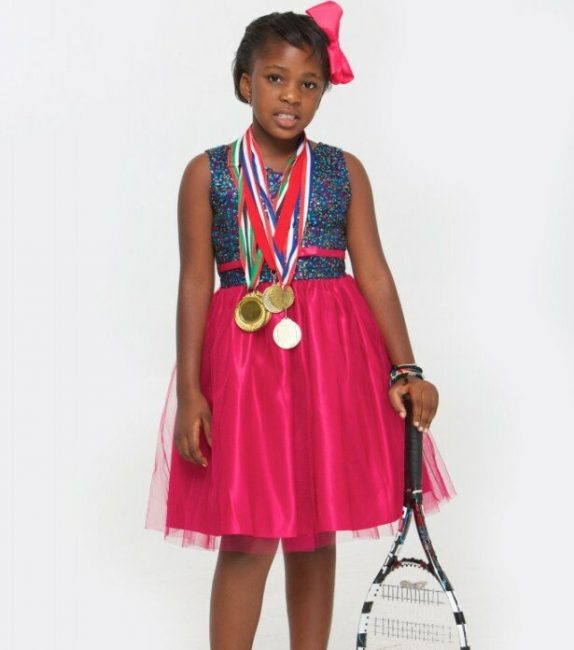 The 10-year-old Methodist High School (JSS1) student began the game with optimism as she won the first set with effortless ease.
However, Reya Holmes, a team mate of Teluwo in Coach Paul Moses stable, staged a dramatic comeback and fought her way back into contention. Teluwo looked well composed as she strived to overcome her rival, who showed no sign of tiredness as they drew 5-5 midway in their enthralling encounter, which drew plaudits from the tennis aficionados.
Urged on by her mother, Joy Teluwo, who was on the terrace, Serena assumed complete control as she coasted home 9-7 to win the U-10 Junior Tennis Circuit Cup, organised by a conglomerate of Oil companies, under the auspices of SNEPCO.
The tournament drew over 200 participants from many parts of the country, vying for honours in five different categories.
By Felix Simire