A call has been made on the need to beef up security and ensure that public spaces are well maintained for the good of all across the country.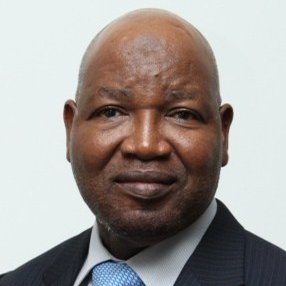 The call was made on Monday during the celebration of this year's World Habitat Day (WHD) organised by the Lagos State Government, held at Alausa in Lagos. The WHD 2015 theme is: "Public spaces for all".
The United Nations Human Settlements Programme (UN-Habitat), promoters of the annual WHD, in 1991 adopted a resolution promoting sustainable urban development through ensuring increased access to quality urban public spaces.
In a goodwill message at the occasion, UN-Habitat Programme Manager for Nigeria, Mallam Kabir Yari, said the progressive erosion of the public open spaces in cities has become a major casualty of unsustainable urbanisation and robbed the communities of some of the most critical elements of a healthy and productive space to grow and develop in.
Yari explained that, in traditional societies, open spaces are a cardinal element in the social, cultural and economic fabric of the community and more often than not, shaped the morphology of various settlements.
He said well designed and managed public spaces and streets are a key asset for a city's livability and economy and, when well managed, enhance the well-being of residents through: increased property values; increased opportunity for retail activity; enhanced safety; improved health, social cohesion and equality; improved environment and more effective and efficient transportation and mobility.
The UN-Habitat manager commended the Lagos State Government for taking a lead in promoting the concept of urban regeneration through its deliberate programme of inner city improvements by way of restoration of previously bastardised parks and open spaces, beautification of transportation interchanges and the enhancement of environmental quality through the 'greening' of road setbacks and redesign of highway furniture.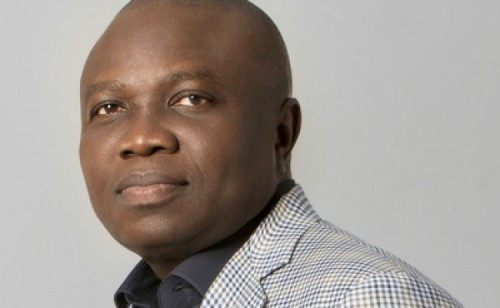 Chairman, Lagos State chapter, Nigerian Institute of Town Planners (NITP), Mr. Anifowoshe Abiola, said physical planning the world over has become veritable tool in the organisation, ordering and shaping the pattern of growth and developments of any geographical space be it community, city, state and region among others.
"Within the context of this year's theme, it becomes the responsibility of all of us – resident, visitors, professionals, politicians, market men and women, non-governmental organisations, community-based organisations, organised private sector and other stakeholders – to always ensure that our public spaces which are social spaces generally are made open and accessible to people," he said.
Guest speaker, Prof. Tunde Agbola, defined public spaces as streets, markets, parks among others that are open to the general public and do not attract any entrance fee.
He said one of the major problems that do not allow people to visit public spaces world over is the fear of crime which he described as the beginning of wisdom.
He underlined the need to for government and the citizenry to ensure that adequate security are provided in public spaces, adding that there is the need for effective planning and management of public spaces.
Governor of Lagos State, Mr. Akinwumi Ambode, urged Lagosians to adopt the right attitude to public spaces so that the purpose can be realised.
The governor, represented by the Chief of Staff, Mr. Olukunle Ojo, said government is committed to the maintenance and preservation of public spaces.
UN Secretary-General Ban Ki-moon in a statement to observe the WHD, declared: "Public spaces are crucial for poor and vulnerable citizens. Improving access to them, and making them safe for women and girls, increases equity, promotes inclusion and combats discrimination.
"High-quality public spaces encourage people to communicate and collaborate with each other, and to participate in public life. Public spaces can also provide basic services, enhance connectivity, spawn economic activity and raise property values while generating municipal revenue."
But, said Mr. Ki-moon, public spaces require careful collaboration among local authorities, local inhabitants and other actors.
The UN Secretary-General also highlighted the Sustainable Development Goals (SDGs), particularly Goal 11, which aims to "make cities and human settlements inclusive, safe, resilient and sustainable." He noted that the goal represented a "broad international consensus that recognises sustainable urban development as a transformational approach."
Executive Director of the UN-Habitat, Joan Clos, noting the importance of the day's theme, said in a statement that "the character of a city is defined by its streets and public spaces."
His words: "Public space is a vital component of a prosperous city. Well designed and managed public space is a key asset for a city's functioning and has a positive impact on its economy, environment, safety, health, integration and connectivity.
"The quality of life for people in cities is directly related to the state of its public spaces. Public space provides room for social and cultural interaction and can foster a sense of belonging and pride in an area. A public space that is open to all, regardless of ethnic origin, age or gender, provides a democratic forum for citizens and society."
Without adequate public space, cities can become increasingly segregated, noted Mr. Clos. "The result can be a polarized city where social tensions are likely to flare up and where crime and violence rises."
He added that World Habitat Day is being celebrated this year with a partnership between UN-Habitat and the 'HeforShe' initiative promoted by the UN Entity for Gender Equality and the Empowerment of Women (UN Women). The two UN agencies, he added, are aiming to promote the role of men and women in the creation of "gender-equal public spaces for all."