The Ekiti State Government says it's partnership with the World Bank and Federal Ministry of Water Resources is to facilitate improved water supply, sanitation and hygiene in the state.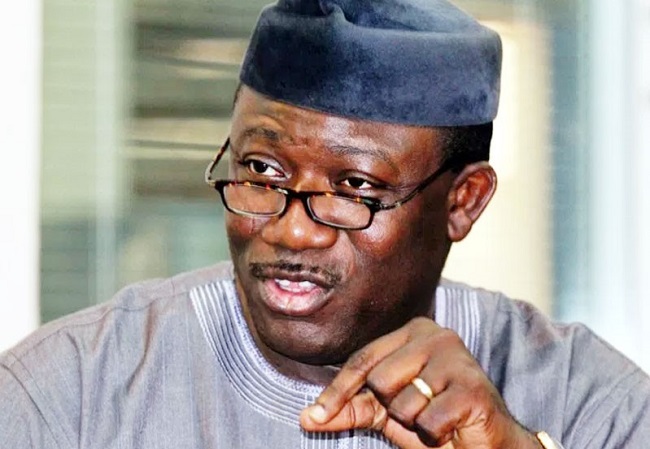 Gov. Kayode Fayemi said this at the launch of Partnership for Expanded Water Supply (PEWASH) and inauguration of Sustainable and Urban Rural Water, Sanitation and Hygiene (SURWASH) programmes in Ado-Ekiti, the state capital.
He said the two programmes were in furtherance of his government's commitment towards providing potable water for the people and making them comfortable.
He described PEWASH as a programme that would address the challenges being faced in the water supply and sanitation sub-sector in the state.
He said that it would also help in achieving Sustainable Development Goal 6, meant to ensure availability and sustainability of safe and potable water, sanitation and hygiene facilities for all.
The governor said that the state's participation in the two programmes attested to the improvement made in the sector in the last three-and-a-half years of his administration.
He expressed optimism that the unhindered and increased access to water would further contribute to increase in public health and eradication of poverty through the achievement of SDGs targets.
He said the achievements in the WASH sector from 2018 to date included the completion of rehabilitation work on Ero, Egbe and Ureje dams.
Others include the completion of the rehabilitation of Ayetoro and Isan booster stations and the replacement of transmission mains from Ifaki to Ado Ekiti.
They also include the extension of 251 km distribution pipeline and provision of water meters in Ado Ekiti, extension of 12.5 km distribution pipeline to Ikogosi in Ekiti West and five kilometres to Imesi ile in Aiyekire coucil area, amongst others.
In a remark, the wife of the governor, Bisi, said her office had been visiting some communities, promoting improved sanitation and hygiene among the people.
She later presented Wash Ambassadors Certificates to 24 women, selected from across the 16 Local Government Areas of the state.
In a goodwill message, the General Secretary, Coalition of Ekiti Civil Socitey Organisation, Mr Timothy Idowu, said the organisation was poised to collaborate with relevant agencies toward improving water supply, sanitation and hygiene in the state.
By Yinusa Ishola