A discovery made 13,000 feet up in the Andes Mountains may forever alter the global energy industry, scientists have said.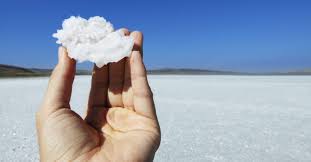 The mysterious crystal-like materials, which locals call the "Oro Blanco" (translated to mean White Gold), is said to be is 1,693 times more powerful than gasoline (or petrol) that runs the car.
MIT researchers, Forbes, and The Daily Mail call it energy's "Holy Grail"; they believe unlocking the crystal fuel's potential is akin to discovering "The Holy Grail."
Goldman Sachs, on the other hand, refers to the superfuel as "The new gasoline." The organisation predicts it will eventually "replace gasoline as the primary source of transportation fuel."
Oro Blanco, which is commonly referred to as "OBL", is said to have the potential to burn considerably lesser compared to petrol. Infact, scientists say that, with a full tank, a motorist can drive some 42,325 miles before having to stop at that same gas station again.
"That's like driving from New York City to Los Angeles and back seven times on a single gallon," says Mike Ward, Publisher, Money Morning.
He adds: "It can light and heat your home, run factories, propel space ships, and it can even power the entire U.S. electrical grid."
Already, a campaign by financial managers has begun, seeking investors to buy into the much vaunted product with a promise of high return on investment.
"To truly reap the benefits and rewards of investing in OBL, you must act quickly to stake your claim before the mainstream media blows this story open and ordinary investors become privy to this opportunity.
"Historically, those who invested early in new energy sources made fortunes that allowed them total financial freedom," urges Ward.
He adds: "We are talking about staggering generational wealth, the kind that could make your family mega-rich today – and keep it that way 100 years from now."