Save the Children International (SCI) Nigeria has inaugurated a campaign to build the resilience of children and amplify their rights on the adverse effect of climate change.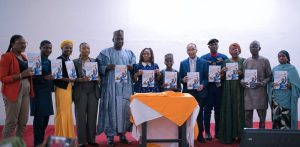 The campaign, tagged "Generation Hope", is also to galvanise Federal Government's commitment to climate change mitigation and adaptation.
The Country Director, SCI Nigeria, Mr Famari Barro, said at the inauguration in Abuja on Thursday, July 13, 2023, that the campaign was necessary in view of the harsh realities of climate change.
Barro, who was represented by Mr Amanuel Mamo, Director of Advocacy, Campaign, Communication and Media of the organisation, noted that women and children bear the brunt of the adverse effects of climate change.
"Many children are experiencing the devastating impact of climate change first-hand, such as extreme temperatures, flooding, erosion, landslide, and drought.
"These results in an increase in inequality, displacement, or migration of communities, including crop failure, low food production, hunger, and extreme poverty.
"Others are malnutrition, conflict, and lack of access to basic social and development services particularly education, health, and social protection services," he said.
He described the climate crisis as "a global emergency", and stressed the need for government at all levels to develop strategies that would minimise the effect of climate change.
According to Barro, the main objective of the Generation Hope campaign, is to enhance climate actions, secure the commitment of the Nigerian governments, and mobilise stakeholders to invest in child-sensitive interventions.
He said that through the campaign, SCI would significantly contribute to building climate resilience for children, their families, and communities through shock responsive interventions.
He also said that SCI would drive political commitments and accountability initiatives to address the imminent climate crisis, by limiting global warming and promoting effective mitigation and adaptation strategies.
The Country Director added that SCI would also empower children to carry out climate campaigns and advocacies, particularly the most affected by inequality and discrimination.
In his remarks, Mr Amanuel Mamo, Director of Advocacy, Campaign, Communication and Media, SCI, said that the campaign was inaugurated in recognition of the impact of climate change on almost all aspects of children's lives.
Mamo, who was represented by Mr Ifedilichukwu Innocent, Advocacy, Campaign and Policy Manager, SCI, said that Nigerian children participated in a worldwide consultation to get their views on the climate crisis.
This, he said, gave birth to the Generation Hope flagship report.
He described Generation Hope as a "global campaign for and with the children" and called for urgent action on the climate crisis and inequality.
According to him, the move will create a safe, healthy, and happy future for children.
"The campaign envisions a world that cares for children and their planet by demanding action to address the connected crises of economic inequality and the climate emergency.
"SCI will mobilise relevant stakeholders to amplify the voices of children, their rights on the climate agenda, and advocate for social accountability in climate action."
He called on all duty bearers, families, religion, traditional leaders, government, and private sectors to act for a sustainable future.
On her part, Dr Iniobong Abiola-Awe, Director, Department of Climate Change, Federal Ministry of Environment, said that climate change was responsible for rising temperatures, and erratic weather patterns.
"These effects have a devastating consequence on floods, drought, and land degradation," she said.
By Angela Atabo