An inter-ministerial Dialogue has launched discussions on domestic climate finance needs for El Salvador's Nationally Determined Contribution (NDC), and it's National Climate Change Plan. Both plans aim at decarbonising El Salvador's energy supply by increasing the use of renewable energy, while improving energy efficiency, land management, urban planning and transportation.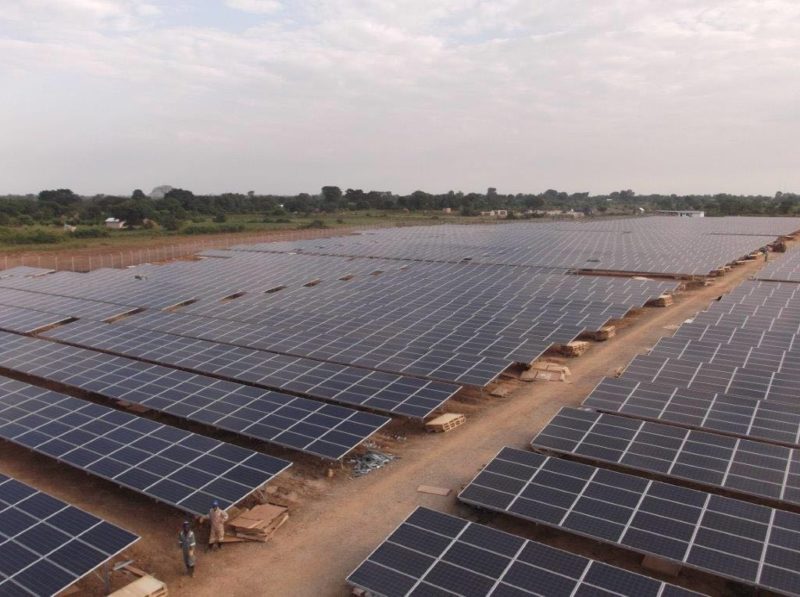 The dialogue took place recently as part of El Salvador's larger effort to assess domestic funding sources for national climate targets through the Green Climate Fund (GCF) Readiness Programme, bringing together El Salvador's Technical and Planning Secretariat of the Presidency, the Ministry of Finance, the Ministry of Environment, the Ministry of Foreign Affairs and the Vice-Ministry of Cooperation for Development.
Following the inter-ministerial Dialogue, UNDP led a three-day technical training on the investment and financial flows (I&FF) assessment, involving a team of more than 27 national and three regional experts from the target sectors and disciplines in public finance, private sector, economics and statistics, and NGOs and academia. The training allowed experts to systematically assess financial allocations for the NDC implementation by learning on how to break NDC targets down into specific action points, identify how financial flows can be structured more efficiently and determine the required level of financing for mitigation and adaptation measures. Over the coming months the national experts will carry out the assessments with assistance from regional experts and UNDP.
An I&FF assessment will help the Government of El Salvador determine domestic finance allocation and gaps for activities related to climate change. Carlos Gómez, GCF Readiness Programme Coordinator, stressed the importance of capacity building through the assessment of investment and financial flows, identifying what shifts in domestic investments may be necessary, what additional investments will be required, and what policies and incentives will be needed to achieve the national climate change goals.
In preparation for the assessment, the national Climate Finance Committee has been carrying out consultations with a range of ministries and institutions over the past months to select the five target sectors based on the INDC: Energy, Agriculture, Water, Infrastructure and Health. Participants agreed on the key parameters for the financial assessments, which are being rolled out both on the political and technical levels over the coming months.
The assessment is carried out under UNDP's Green Climate Fund Readiness Programme, which aims to strengthen institutional and technical capacities to access climate finance, and runs in conjunction with El Salvador's activities under the UNDP Low Emission Capacity Building Programme.