The European Youth Press (EYP) in collaboration with partner organisations from Nigeria, Brazil, Romania, Latvia and The Philippines, has so far held two training sessions for young African, European, Asian and Latin American journalists under its "Flag It!" project. The programme aims at teaching the media executives how to use and apply data to report environmental issues.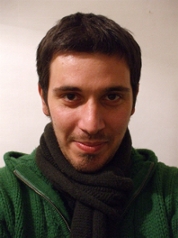 The flagship Flag It! held in Sao Paulo, Brazil in May and the second featured in the first week of July in the Nigerian commercial capital city of Lagos. The EYP held the Nigerian Flag It! workshop in collaboration with the Nigerian Association of Science Journalists (NASJ), as well as the Development Communications Network (DevComs), which played a key role in the logistics.
Youthful journalists from Nigeria, Brazil, Germany, The Philippines, Romania, Latvia and Portugal have so far benefited from the programme, which trained them on the use of digital tools and applications like Google earth and map, every trail, and crowd sourcing.
There was a time when access to information was more for the elite. The social media has changed all that today, as news can now spread fast and to all classes of people, with follow-ups done in real time. Digital tools have also helped journalists to better play their role as watchdogs of the society.
In Brazil for instance, it is assisting NGOs to track and monitor illegal activities in the Amazon region, such as bush burning and timber logging that cause deforestation.
According to the Flag It! Project Manager, Alessio Lupi, training journalists on digital tools for environment reporting will make journalists better equipped on how to make great stories from data collected in the course of their work.
Alessio added that funding for the project came from the European Union, which is interested in empowering young journalists and also encouraging social integration among them.
Project trainer, Gustavo Faleiros, a Knight Science Journalist Fellow of the International Centre for Journalists (ICJ), said data gathering and digital tools can help a journalist's story be more creative and easy to interpret. He added that data journalism helps to authenticate stories and is the next phase of innovative journalism.
He identified Phillip Meyer as the first to call journalists "data organisers" in 1967 and pointed out that a time would come when journalists would be data banks of information. Gustavo explained that, through digital tools like Google earth, crowd map, Google fusion and every trail, journalists can get materials that will make their stories more credible.
DevComs director, Akin Jimoh, stated: "Flag It! provides an opportunity to be more sophisticated in the ways we journalists impact on development and addressing key governance issues that are visible and helps accountability in governance.  With the tools and skills learnt, an average journalist can tell histories in a way that is more easily understandable by his/her readers or audiences.
"A story on health care on scientific development can be accompanied by visual entities that provides more perspectives to the audience or reader rather than using the pictures of ministers or commissioners. We can apply these lessons in reporting a number of other issues like the controversial issue of budgeting, constitutional review, and maternal mortality among others.  We should be able to pinpoint  legislators pattern of voting with maps of where they come from and their position on national issues."
In Sao Paulo, Flag It! participants visited NGOs like ISA:Instituto Socioambiantal (that works with the indigenous people of Brazil to monitor deforestation and other illegal environmental activities), SOS and the Ibirapuera park.
In Lagos, participants visited the Lekki Conservation Centre (LCC), head offices of the Nigeria Conservation Foundation (NCF), and Alpha Beach community, both on the Lekki Peninsula. At the LCC, the participants went on a nature trail around the 78 hectares of pristine natural forest on a wetland that serves to preserve endangered flora and fauna. In the course of the trail, Faleiros urged them to use one of the data applications to map their activities and location.
When the participants visited the once-thriving Alpha Beach community that used to be a destination for tourists and fun seekers, the traditional leader of the community, Alhaji Atewolara Elegushi, gave them an insight into how the community has continued to face increasing levels of coastal erosion and ocean surge. According to him, in the last three years, the community has lost about 20km of land to the Atlantic Ocean as it continues to erode land and move towards the community. The only health centre in the community has since been abandoned as health workers fear for their lives, believing the ocean will one day wash away the building.
The next Flag It! training are scheduled to hold in Romania and The Philippines. According to the EYP, two the best reporting journalists using digital tools will receive an all-expenses paid trip to Warsaw, Poland to attend the United Nations Climate Change Conference in November.
By Tina Armstrong-Ogbonna