Lagos State Governor, Mr Babajide Sanwo-Olu, on Monday, June 5, 2023, appealed for support of Lagos residents towards proper plastic waste management for a safer, cleaner and healthy environment.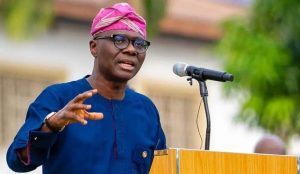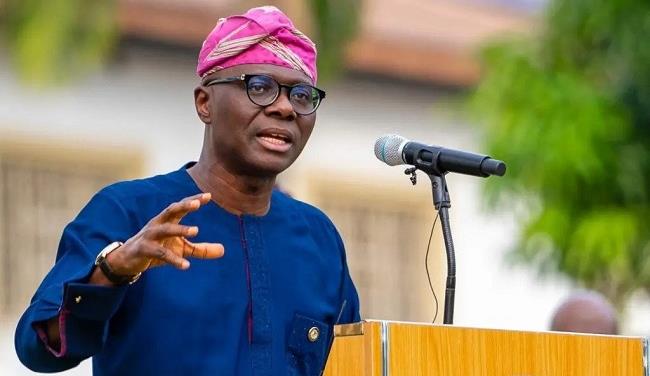 Sanwo-Olu, represented by Mr Ibrahim Odumboni, Managing Director, Lagos Waste Management Authority (LAWMA), made the plea at an event to commemorate World Environment Day (WED) at Epe Recreation Centre.
He said the WED 2023 theme "Solutions to Plastic Pollution" seeks to raise awareness on environmental preservation and the increasing global threat as it affects Sustainable Development Goals 11, 12, 14 and 15 through the use of plastics.
The governor listed global and local challenges of plastic waste mismanagement which end up in drains, rivers and the Ocean, thereby posing threat to humanity.
He said in Nigeria, the total plastic waste generated annually is reported to be about 2.5 million tonnes, which include the daily production of about 60 million sachet water bags and single-use shopping bags.
He said that the situation was likely to worsen with population growth and increased demand for plastic.
Lagos, according to him, generates about 870,000 tonnes of plastic wastes annually, which constitute about 15 per cent of the total waste generated in the state.
Sanwo-Olu said several initiatives were launched through the unwavering commitment of the Ministry of the Environment and Water Resources and its agencies to mitigate the challenges of plastic waste management.
He listed some interventions to include introduction of recycling banks in the government residential estates, schools, communities and markets after a successful implementation of a pilot project within the state secretariat complex, Alausa.
"Also, as part of the efforts to make the state cleaner, the ministry commenced the community recyclable management programme and the first one was launched in Ifako-Ijaye LGA in March 2023.
"It is pertinent for us all as good citizens of the state to take up the responsibility and join hands with the government to finding sustainable solution to the menace of plastics and in making Lagos state a safe, cleaner and healthy environment.
"Though the task ahead in mitigating the generation of plastic wastes in the state may seem to be herculean, it is believed that if we continue to work together, we will achieve this target of protecting the environment which is our common heritage.
"Ladies and Gentlemen, let me reiterate that with our collective efforts and commitment, we can achieve the transformational impact that we need in our environment for progression into a safe, cleaner and healthy sustainable environment where everyone can flourish," he said.
In his welcome address, Gaji Omobolaji, Permanent Secretary, Office of Environmental Services, Ministry of Environment and Water Resources, implored Lagos residents to ensure that the state is free of plastic, especially from the drain, during the rainy season.
He was represented by Mr Fasasi Abolaji, the Director, Monitoring Enforcement and Compliance, Office of Environmental Services, Ministry of Environment and Water Resources.
The World Environment Day lecture, titled "Plastic: From problem to Solutions", was delivered by Mr Lasisi Adedoyin, Director, Environmental Impact Assessment Unit, Environmental Assessment Department, Office of Environmental Services, Ministry of Environment and Water Resources.
By Idris Olukoya