Insecurity and armed attacks in the Sahel region have reached unprecedented levels, according to the United Nations Office for the Coordination of Humanitarian Affairs (OCHA).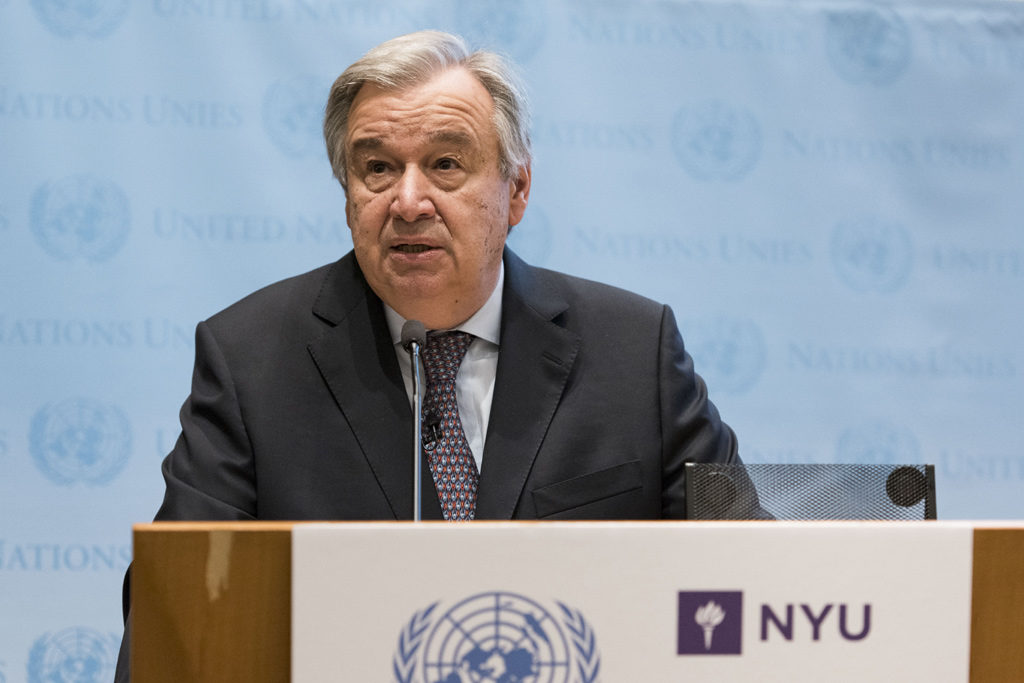 UN spokesperson, Mr Farhan Haq, told newsmen in New York on Wednesday, May 8, 2019 that OCHA gave the warning in a report presented to UN member states in Geneva.
The office was calling for increased humanitarian aid to millions of people affected by the spread of violence in the region, Haq said.
Haq quoted the resident and humanitarian coordinator for Burkina Faso, Mali and Niger, as warning that humanitarian needs were surpassing available resources.
"The humanitarian response plans in the three countries appeal for a total of $600 million to reach 3.7 million people with aid.
"Four months into 2019, the average funding stands at only 19 per cent," says the report posted on the UCHA website''.

According to the report, about 1.8 million people are facing critical food scarcity, and severe malnutrition is threatening the lives of around 400,000 children.
It said 5.1 million people would need assistance in 2019, noting that `concerted, bolstered action is urgently required to bring relief to those most vulnerable and curtail the spread of the crisis'.
"The violence persists and risks spilling over into coastal West African countries, it said.
The number of security incidents in Burkina Faso, Mali and Western Niger has sharply increased in recent months, according to the report.
"Expanding conflict is threatening lives and livelihoods, compounding food insecurity and malnutrition, and jeopardising peace and social cohesion.
"Armed groups are operating across borders in vast areas that are mostly impoverished and sparsely populated.
"Across the region, the number of displaced people has sharply increased, heightening protection risks," says the report.
According to the office, more than 150 violent incidents have been recorded in April alone, claiming over 300 lives, with extremely vulnerable families affected.
"Needs in the Sahel are chronically high, and communities are still struggling to recover from the impact of severe drought that hit the region last year.
"Beyond immediate humanitarian aid, concerted action and strong partnership among communities, governments, humanitarian and development actors, and international partners are required.
"Only a coordinated, holistic approach will curb the current trend and lead to meaningful improvement in the lives of millions of people in the Sahel," it said.
By Harrison Arubu