The government of Russia has sought the attendance and contributions of Nigerian professors and academia to its forthcoming conference on Green Energy.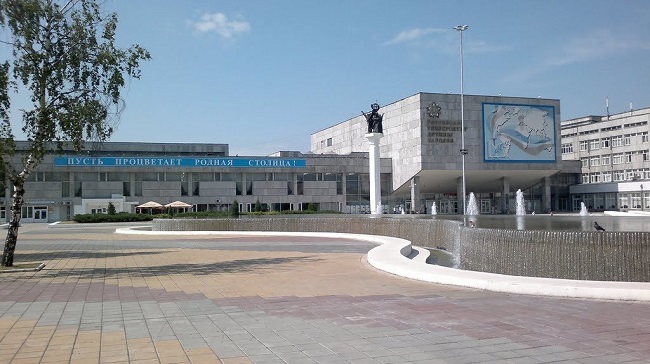 The invitation was extended when the Nigerian Ambassador to Russia, Abdullahi Shehu, paid a courtesy visit to the  Peoples' Friendship University of Russia (RUDN), organiser of the conference.
The embassy said in a statement issued on Sunday, September 26, 2021 in Moscow that the visit was to discuss issues of bilateral education and scientific cooperation between Nigeria and Russia as well as the welfare of Nigerian students in the university.
While receiving the Nigerian envoy, Ms Larisa Efremova, the Vice-Rector for International Affairs at the university, hailed the bilateral cooperation between Nigeria and Russia.
Efremova said Nigerian students were excelling in medicine and engineering and that the university was ready to welcome more Nigerians aspiring to study in Russia.
She told the envoy of the international conference on Green Energy and wished that Nigerian professors could join virtually to contribute to the subject.
Responding, Amb. Shehu recalled the long-standing relations between Nigeria and the Russian Federation, as well as the excellent cooperation extended to Nigerian students at the university.
He said, however, that there was room for Russian scholars and researchers to come to Nigeria for academic purposes to deepen and strengthen the cooperation between the two countries.
He assured that the embassy would extend the university's invitation to relevant Nigerian universities and research institutes to join the international conference on Green Energy.
Amb. Shehu pledged to work out a visit to Nigeria for representatives of the university to meet and exchange knowledge with their counterparts.
The conference holds in November.
By Ifeanyi Nwoko