The Rivers State Government on Thursday, April 19, 2018 pledged its commitment to ensuring a safe environment for residents by tackling headlong the challenge of black soot within its confines.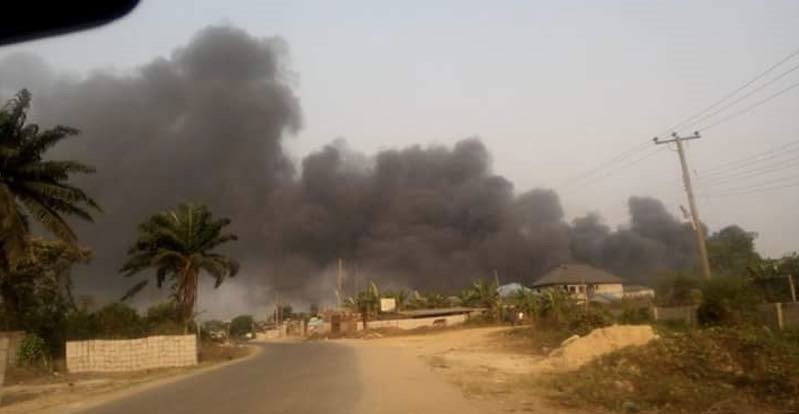 Deputy Governor, Mrs Ipalibo Banigo, gave the assurance while addressing a group of protesters at the Government House in Port Harcourt, the state capital.
Earlier, the group comprising of some civil society, environmentalists and some concerned residents had protested at the Government House to register displeasure on the prevailing soot ravaging Port Harcourt and its environs.
The group called for collaboration among government and stakeholders to end all unfriendly environmental activities like illegal oil bunkering burning of used tyres and operating sub-standard abattoirs.
Banigo admitted that environmental pollution was a collective problem that should not be politicised.
"Nobody has immunity to combat the negative impact of environmental pollution and that's why, as a concerned government, we are going to ensure a safe environment.
"I also urge the Federal Government to take urgent steps toward addressing the issue of environmental pollution in the state,'' she said.
Leader of the group, Tunde Bello, explained that the protest became necessary to stir the government and relevant bodies into addressing the challenge.
He said the move, tagged "Stop the Soot Now'', was a wakeup call on possible dangers of black soot.
Bello disclosed that, for about 20 months, the state had been suffering from the negative impact of air pollution by black soot.
He said the menace had begun to affect the health and quality of lives of residents of the state, particularly those battling with respiratory conditions, pregnant women, infants and the elderly.
Bello urged the National Oil Spill Detection and Remediation Agency (NOSDRA) and other relevant environment agencies to ensure an end to the menace.
By Ikuru Lizzy