Nigeria is faced with the onerous task of stable economic development in pace with its growing population and with the huge infrastructural gap and inadequate finance.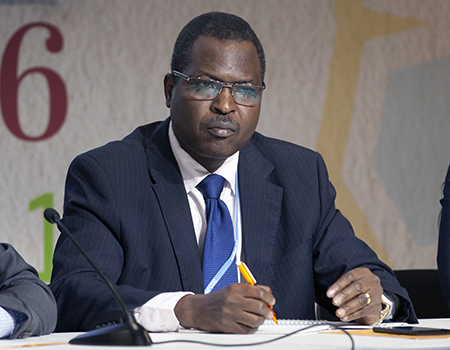 It is widely recognised that climate change presents one of the greatest challenges of the world today. Its deleterious effect spreads tentacles over developing and developed countries, in particular, making their population and means of livelihood vulnerable. Nigeria's huge infrastructural deficit in power, housing, roads, healthcare, port services among others, have contributed to a large extent in retarding the growth and development of the economy.
According to Adams Smith International, Nigeria climate finance refers to the funding of activities and projects which aim to achieve progress against climate objectives.
Climate finance has been recognised as crucial to achieving significant progress towards climate objectives, as this often requires large-scale infrastructure and the engagement of large portions of populations, both of which can require high levels of investment.
According to what Nigeria committed to in the Paris Agreement, Nigeria has embraced the issuance of green bonds as an innovative means and alternative way of raising climate finance. The country also planned to reduce emissions by 20 per cent by the year 2030, with the intention of raising the target to 45 per cent, with the support of the international community.
Our challenges and who is responsible for climate finance is a big question we all need to answer as we move towards the implementation of green bond. Climate finance comes from a wide range of both private and public sources and can flow domestically or internationally. Many developed countries have made concrete agreements to provide financial resources to assist developing countries in meeting climate objectives, recognising both that some countries have contributed to the causes of climate change more than others and that countries have different capacities to financially contribute towards climate objectives which is the mitigation and adaptation.
Adams Smith International recorded that Nigeria has leveraged $63 million of multilateral funds for climate change projects (Overseas Development Institute, 2015). This is broadly equal to that of Rwanda, whose population is roughly 7 per cent of Nigeria's, and is just over a tenth of the funding approved for South Africa. Considering Nigeria's level of GHG emissions, its vulnerability to the impacts of climate change and the amount of funding provided to developing countries as a whole, this is less than one might expect Nigeria to receive.
In the midst of the current uncertainties in the Nigerian economy and the country's journey towards vision 2020 is noble, the issuance of green bonds by various levels of the Nigerian government or corporate entities will serve as a boost of the country's economic deficit for infrastructural development and enhance its reputation for commitment to the environment, thereby making it attractive for both local and international financiers.
Meanwhile, the government needs to focus strongly on institutional policy changes and sector reforms. This is essential towards improving the investment climate capable of attracting private investors at the level that can meaningfully aim at financing the nation's infrastructure deficit and meeting its strategic programme over a more attainable time line. Green bonds are veritable sources of funding needed to bridge Nigeria's infrastructure deficit, such bonds will only be attractive to investors if the underlying projects are viable, properly developed and satisfy the bankability test.
That onus lies on government, professional advisers and other stakeholders to make a success of Africa's maiden sovereign green bond and financing for the future.
By Olumide Idowu (Co-Founder, Climate Wednesday; @OlumideIDOWU)