Lilongwe in Malawi is expected to achieve economic growth lower than 5.8 percent projected earlier for 2015.
President Peter Mutharika said in his state of the nation address regarding the current floods that preliminary assessment shows that the damage caused to the economy is estimated in million dollars, excluding the cost of the relief programmes.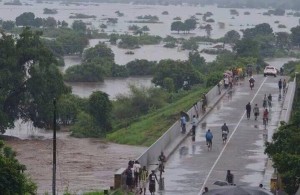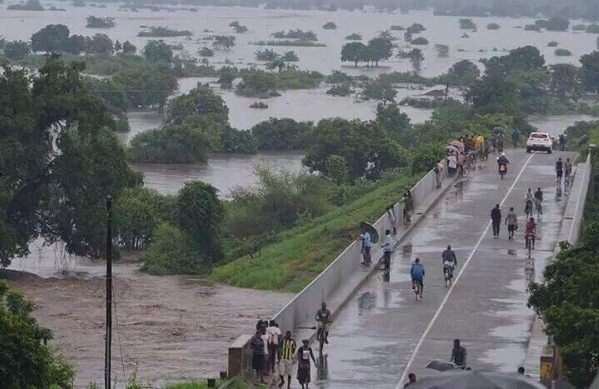 Figures from Capitol Hill are enough evidence that business operations in Malawi have come to a halt due to heavy rains and floods. Problems of electricity, water and public infrastructure are huge and companies are feeling the pinch. While aid is being channelled to flood victims, the private sector is caught in untimely delivery or provision of goods and services.
The Malawi Confederation of Chambers of Commerce and Industry (MCCCI) has since said floods have adversely affected businesses. It further says agriculture and mining sectors have been affected most as they are likely to experience low productivity in the 2015.
MCCCI chief executive officer chancellor Kaferapanjira said the damage to water supply has culminated into water shortages in cities and towns, electricity blackouts have led to companies using fuel generators. The private sector body adds that floods have also jeopardised irrigation systems, food storage and processing facilities of the various companies.
He added that insurance companies are likely to spend more on insurance claims. Suffice it to say that they have an obligation to assist the need through relief items.
"Some of this donation has come in kind, for example, Carlsberg donated water worth K80 million kwacha the time the city had no water in Blantyre and they had to use Mulunguzi Dam because there was no water in town," said Kaferapanjira.
Field observations and follow-up rapid assessments by an Inter-Agency assessment team that comprises government UN agencies and others have shown that livestock and farmlands have been affected. This is enough a sign to economists that output in the sector will be reduced.
In his state of the disaster address last week, President Peter Mutharika alluded that heavy rains and floods will, therefore, bring many negative socioeconomic effects to the Malawian economy. Mutharika said the growth for Malawi is largely driven by agriculture, manufacturing, electricity, water and mining sectors.
"In essence, this means that the problem of food insecurity among households is heightened to levels that will put a lot of pressure on the budget, to assist the households affected by the floods across the country. In this case, the budget in excess of K3.6 billion will be required for replanting. Concerns of further flooding are high as rains are forecast to continue for some months," he said
Meanwhile members of the private sector have predicted doom for their business as companies and people will not be able to pay back credits or insurances fees timely or else such companies will have to pay out insurance claims.
Prakash Patil, chief executive officer of the General Alliance Malawi, an insurance company explains that despite such developments, they would assist their clients and victims.
"We are saddened by the floods and we join the concerned families by donating the amount through the VPs office so they buy basic needs," he said
The Malawi Government said it is estimated that around 116, 000 farmers country-wide have been affected with 35, 000 hectares of cropland impacted.
The President said maize, rice, groundnuts, cotton, and fish has been lost. It is also estimated that a total of K2.9 billion worth of livestock has been lost.
He added that total food production of households will be reduced during the 2014/15 agriculture season unless farmers re-plant their fields, meaning that a special budget would be needed for replanting.
Meanwhile, Malawi's Response Plan is seeking US$81 million to address immediate needs of people who have been affected by the floods and the United Nations funds totalling $150,000 are being utilised to strengthen the operation and coordination capacity at district level.
It remains a fact that heavy rainstorms and floods hit 15 out of the 28 districts in Malawi such as Rumphi, Balaka, Karonga, Nsanje and Chikwawa, among other districts. The floods have killed many people and rendered more than 638,000 persons homeless.
However, Lilongwe says, these numbers are expected to rise as more information is received and analysed, and rains continue to fall.
By George Mhango