Researchers have been called upon to embark on research to generate accurate data that would help tackle the challenges of Nigeria's coastal and marine environments.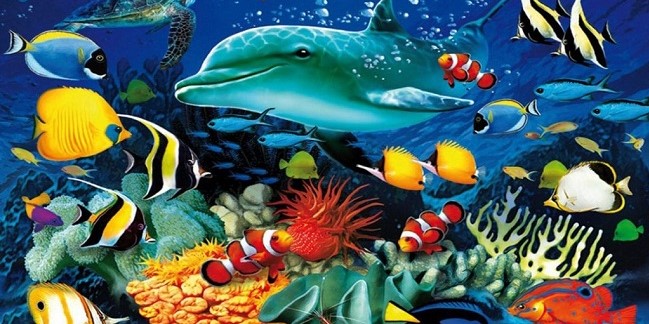 Dr Muntari Aminu-Kano, the Director-General (DG), Nigerian Conservation Foundation (NCF,) made the call in Port Harcourt, Rivers State on Monday, March 25, 2019 while delivering a keynote address at the opening of a two-day Experts Roundtable on Marine and Coastal Biodiversity in Nigeria.
The Roundtable, jointly organised by NCF and the Rivers State University (RSU), has "Sustainable Development in Nigeria's Coastal and Marine Biodiversity'' as theme.
Aminu-Kano said that the essence of the workshop was to assess the current state of Nigeria's marine environment and the challenges hindering its development.
He said the exercise was also geared towards generating ideas that would determine the way forward for the sector.
The DG, who however, noted that there were no verifiable statistics on the challenges faced by Nigeria's marine environment, called for development of accurate data, which he said was crucial for effective planning and policy formulation.
He listed some challenges of coastal and marine biodiversity to include plastic pollution, unregulated fishing, shipping sector emissions and coastal erosion.
"We are also aware of issues of over-exploitation of the marine environment, but we need our data to be accurate and usable.
"We need to meet up with the speed of other nations in this area; so you can see that this engagement is very important,'' he said.
In his address, Prof. Blessing Didia, RSU's Vice Chancellor, described the workshop as timely in view of the importance of underwater resources and their effects on society.
Didia said that researchers should play active roles in resolving the "man-made threats that have bedeviled coastal ecosystem and bio-resources.''
He said the university was willing to partner other agencies to foster institutional synergy towards the conservation of marine and coastal resources.
In a goodwill message at the event, former Minister for Science and Technology, Prof. Turner Isoun, said Nigeria's marine economy was grossly under-tapped.
Isoun called for deeper research to unveil hidden economic gains derivable from the marine environment.
By Azubuike Okeh