The National Horticultural Research Institute (NIHORT) in Ibadan, Oyo State, has said that it will soon make a drought-resistant tomato variety available to farmers in the country.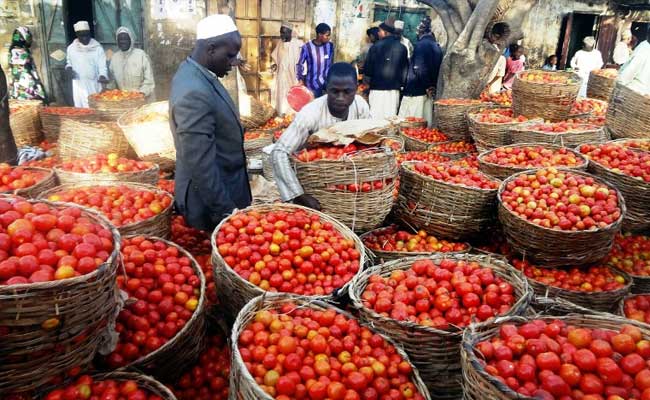 Dr. Olagorite Adetula, Director of Research and Head of Vegetable and Floriculture Department of NIHORT, disclosed this in an interview with the News Agency of Nigeria (NAN) in Ibadan.
Adetula said the drought-resistant variety would enable farmers to cultivate tomatoes all year round and eradicate scarcity of the food item during the dry season in the country.
Adetula also said all year farming would help to boost the income of farmers and improve the country's Gross Domestic Product.
According to her, 80 per cent of most varieties of tomatoes presently in the country are lost during the dry season.
She said: "The drought-resistant tomato the institute is currently working on can with withstand dry season and bacteria wilt (Ralstonia Solanacerum) and fungi wilt (Fusarium Oxysporium) that usually destroy  tomatoes during the dry season.
"We have tried the drought-resistant tomato variety with some selected farmers in Benue and Plateau States and it yielded very well in that location.
"But we still have to test this variety in different ecological zones and as well as follow the guidelines in releasing new varieties of seeds in Nigeria before we can release this drought-resistant tomato variety to farmers.
"As soon as the institute gets fund, we are going to try this variety in Ibadan, Kano, Gombe and Mbato in Imo among others, and then complete the necessary guidelines."
Adetula further said most of the imported tomato seeds are not well adapted to the Nigerian environment unlike the new variety being introduced by NIHORT.
She said: "Most farmers spray chemicals to control disease and research has shown that no chemical can effectively control tomato disease, especially bacteria wilt, which affects tomato production.
"It is therefore necessary to develop an improved variety of tomato with tolerance to bacteria wilt. By God's grace, we have been able to develop a drought-resistant tomato variety, which can withstand bacteria wilt."