The House of Representatives has urged the Federal Government of Nigeria to declare a state of emergency on environmental degradation in Edo.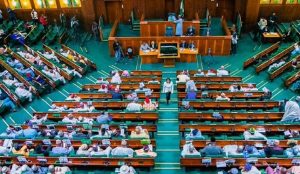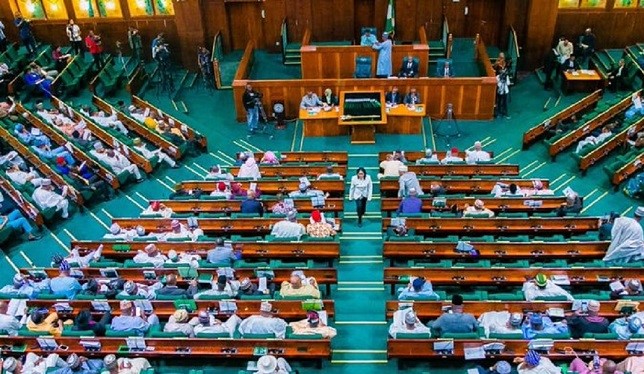 This followed the adoption of a motion by Rep. Anamero Dekeri (PDP-Edo) at plenary on Thursday, October 5, 2023.
Moving the motion, Dekeri said that the increasing rate of environmental degradation in Etsako Federal Constituency was alarming.
He said that the degradation caused by rainstorm and gully erosion, had destroyed lives and property including farmlands as well as rendering some areas inaccessible.
The lawmaker said that the bridge connecting Iddo-Okugbe with Awuyemi community had been washed away after a rainstorm in Okpella.
"Electric poles and communication routes connecting parts of the state to the other parts of the country are not left out," he said.
Dekeri said that there were many cases of gully erosion in Etsako West Local Government Area of the state posing significant danger to lives and property.
He also said that erosion had also cut off the Auchi-Agenebode Federal Highway.
"This is rendering vehicular movement from the Northern to Southern parts of the country through the route impassable.
"There is a need to stem this ugly trend of environmental degradation in Etsako Federal Constituency, Edo," he said.
The House urged the Rural Electrification Agency (REA) to replace the damaged electric poles, wires and other components; and reconnect the affected communities to the national grid.
The lawmakers also urged the Federal Road Maintenance Agency (FERMA) to intervene and reconstruct the affected bridge to allow immediate access by vehicles and commuters to other parts of the country.
They also urged the Ministry of Works to compel the contractor handling the road project to resume work without delay.
The House further urged the Ministry of Humanitarian Affairs and Poverty Alleviation and the National Emergency Management Agency (NEMA) to provide relief materials to the affected communities.
In his ruling, the Deputy Speaker, Rep. Benjamin Kalu, mandated the House Committees on Ecological Fund, FERMA, NEMA, and REA, to ensure compliance and to report back within four weeks.
By EricJames Ochigbo