Chairman, House Committee on Climate Change, Samuel Onuigbo, says the House of Representatives will soon pass a bill seeking to create an agency on climate change.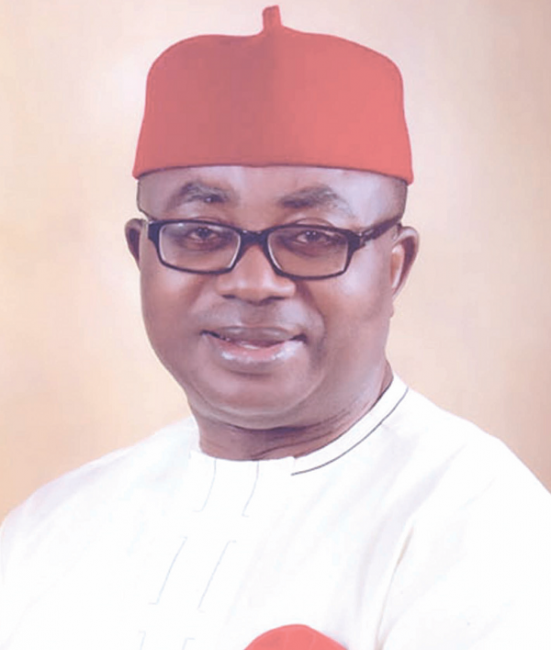 Onuigbo disclosed this on Saturday, October 21, 2017 in Abuja at a climate change walk programme organised by Ecolife Conservation Initiative, an NGO, as a pre-event to mark the International Day for Climate Change Action on Oct. 24.
Onuigbo, representing Ikwuano/Umuahia North/South Federal Constituency of Abia State, said the bill would address challenges of climate and environment in the country.
He said that the bill would also provide a legal framework for the mainstreaming of climate change, seek responses and actions into government policy formulation.
He said that the bill had passed through first and second reading in the House, adding that it would soon be considered by stakeholders at a public hearing.
"With the passion the Speaker and Senate president are having towards ensuring that the law is being passed, I am sure that this bill will become law by second week of November.
"The bill has gone through first and second reading on the floor of the House on Thursday, Oct. 19, and the bill is also going to get everyone involved because climate change issues concern every citizen," he said.
Onuigbo however advised all the Ministries, Department and Agencies as well as other stakeholders to support the government in ensuring that the environment was protected.
Mr Henry Akwitti, the National President of the NGO, said that the walk programme was to create awareness about climate change and educate FCT residents on steps to take to reduce carbon emission and develop climate-resilient pathways.
Akwitti said that the programme was to commemorate this year's International Day for Climate Change Action marked on Oct. 24 annually.
"We all are aware that climate change is a very important subject matter considering its devastating effects as we have seen in case of floods, drought, famine and practically all spheres of human life.
"Therefore, our environment must not be ignored, we must protect our environment for better and healthy life," he said.
He said that the organisation was focused in achieving environmental stability through sustainable green projects and massive public campaign.
He called on Nigerians to imbibe the culture of keeping the environment clean to promote environmental health.
This theme for this year's programme is: "Sustainable Solution''.
By Vivian Emoni