The Chairman, House Committee on Environment and Habitat, Mr Obinna Chidoka, has commended the National Park Service for performing remarkably well in its 2018/2019 budget implementation.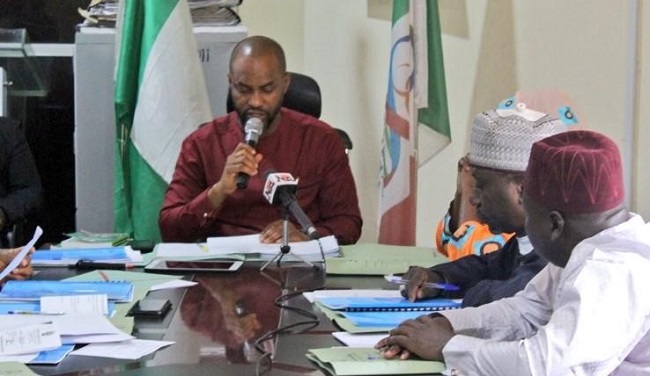 Chidoka said this during an oversight visit to the Service by the committee on Monday, April 1, 2019 in Abuja.
He assured that the committee would work with stakeholders with a view to improving the Internally Generated Revenue (IGR) of the Service.
Alhaji Ibrahim Goni, the Conservator-General, while briefing the committee, appealed for appropriation of more funds for the Service.
"We need more funds for the establishment of more National Parks, recruitment of additional staff, trans-border collaboration, international workshops and the commemoration of World Rangers Day."
He said that the Service was poised for the promotion of sustainable biodiversity conservation in the country through the establishment of 10 additional parks.
"This will build a sustainable, climate resilient future for all to promote the health and the wellbeing of the people, animals, plants and the environment.''
Goni said that the Service was still open for support and collaboration with stakeholders to ensure that the parks were among the best in the world.
"The National Park Service has entered into collaboration with various stakeholders both locally and internationally on research, conservation, park protection and management as well as Support Zone Development.
"The collaboration will not only result in making the parks a tourism beehive, but also a source of revenue generation for the country," he said.
He thanked the committee members for their support to the service since the assumption of office of the present Park administration.
Goni said that the intention of the National Park Service was to continue to work hard to carry out its statutory mandate.
He pointed out that the visits of the House Committee were reassuring and would continue to help keep the Service in the consciousness of government.
He expressed the hope that the committee would further empower the Service in both tangible and intangible ways as it strived to ensure international best practices in its operations.
By Ebere Agozie