Experts in renewable energy have lauded the Nigeria Energy Transition Plan, as they identified finance, knowledge gap and enabling business environment as major setbacks that must be overcome.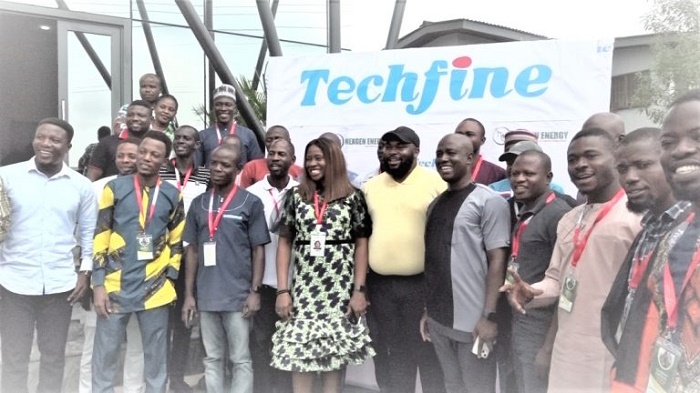 They gave the commendation in Ibadan, Oyo State, on Friday, December 2, 2022, at the Techfine Partners Training organised by the Nexgen Energy, in collaboration with Techfine Ltd.
The free training was conducted for over 80 Techfine channel partners across Nigeria on System sizing, Troubleshooting, PV systems, Product knowledge, Minigrid, among others.
Commenting, David Arinze, a Programme Officer of Off Grid Energy, Diamond Development Initiative, commended Nexgen, who have continued to break bounds in their capacity to inspire and impact future generations of professionals within the sector.
Arinze lauded the President Muhammadu Buhari-led administration for the Nigeria Energy Transition Plan initiative and its commitment to climate change actions.
According to him, the plan is absolute, but the question now is how are we tracking and financing it, bearing in mind that we are just recovering from the pandemic and the present global economic challenges.
"Nigeria has taken the relevant steps in ensuring that we have a road map that can guide our activities going forward," Arinze said.
The programme officer, who is also a renewable energy professional, said that the government, private sector, clean energy companies and Nigerians roles to play for Nigeria to achieve its energy transition in 2060.
"As an organisation, it has continued to create relevant opportunities for people to get to know the trends through training and relevant guidance on how to navigate the ever-evolving clean energy space in the country.
Arinze said that capacity building could not be overemphasised in the sector, as people could only add to what they know.
He said that with a lot of knowledge and understanding they could better make informed decisions and create better solutions.
"The flagship training, which is focussed on a mini-grid design and other aspects, would ensure that those who go through the training can better improve their capacity and capability to be better energy practitioners," Arinze said.
One of the facilitators, Mr Olawale Tinuoye, an Engineer and Consultant, Renergy Integrated Systems and Projects Ltd., said Nigeria had been doing so well in renewable energy, but still has quite a long way to go.
According to him, there is a huge knowledge gap for developers, because the requirements to understand the details of this renewable and sustainable energy in Nigeria was very key, hence, more knowledge was needed.
"With this training, we can be rest assured that over 60 to 80 dealers would understand better how to size a system.
"We need the government to ensure that the policies are put in place. Yes, a lot of programmes have been put in place, but we need so much more to be done.
"We need to swing into action in terms of more funding for renewable energy developers and policies that would promote an enabling environment such as carbon credits, incentives on shipment importation and duties on solar systems among others," Tinuoye said.
One of the beneficiaries, Daniel Afolayan, said that the training would improve his knowledge and provide opportunities for networking and collaboration with others in the industry.
"They have been able to get us acquainted with the new technology and educate us (the engineers) on a lot of the perceptions we make when designing," Afolayan, also a renewable energy engineer, said.
Another beneficiary, Benedict Oguntimehin of B-Tech Energy, said: "This kind of training would only help dealers like myself to get updated and get better with the renewable energy industry.
"On a larger scale, it will only help to grow the industry well."
Also, Dacostal Oladele, a renewable energy engineer and installer, said the training separates quacks from experts in the field, as it equipped Techfine partners with hands-on experience in renewable energy.
"It helps us to understand the products better, the quality of service we can render to our customers and gives us more information about solving their issues," Oladele said.
Mr Inioluwa Adekunle, a Sales Executive of Nexgen, said that the training was an effort to add value to the renewable energy industry, help reduce unemployment and address the energy crisis in the country.
Adekunle said that training was a way to invest in the community to improve the quality of services in the Renewable Energy Industry.
"It would build capacity of Techfine channel partners to grow their business and navigate the extreme array of complications experienced in doing business post COVID-19.
"And also, Techfine channel partners would have the opportunity to leverage the innovation which the Techfine brand represents to be able to meet the energy needs of our teeming population," he said.
Adekunle noted that it would help in addressing climate change concerns with regards to recycling and deploying environmentally friendly certified products.
By Ibukun Emiola