A Professor in the University of Agriculture, Markurdi, Benue State, Prof. Isaac Itodo, has urged the Federal Government to come up with a better regulatory framework on renewable energy to address the nation's electricity deficit.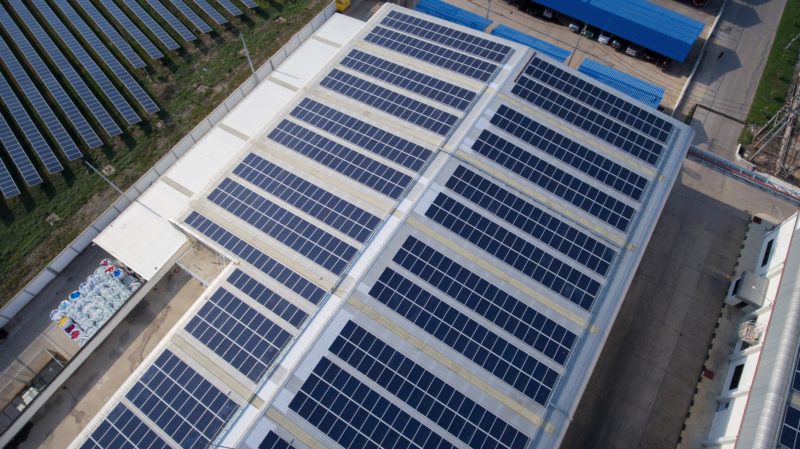 Itodo made the call on Saturday, December 15, 2018 at a "Knowledge sharing Workshop on: Sustainable Biogas Generation as an Alternative Energy Resource in Nigeria" in Delta State.
The event was organised by the Higher Education Partnership for Subsaharan Africa (HEP-SSA) projects and held at the Federal University of Petroleum Resources (FUPRE), Effurun.
Itodo, who spoke on "Sustainable Energy Resources: Practical Experience with Biogas Production and Utility", said renewable energy in the country lacked proper regulation and technical expertise among others.
According to him, most of the biogas plants built in Nigeria were based on "try and error", adding only about 25 biogas facilities are functional in a country of over 180 million population.
The biogas expert said that Nigeria cannot meet her huge energy demand through hydro power source hence the need to urgently diversify.
"The 8,000 megawatts we generate as electricity is a mere theory, Nigeria needs a minimum of sustained 35,000 megawatts to drive her industrialisation and other sector of the economy.
"Energy consumption per capita is a parametre for measuring the economic index of a nation," he said.
Speaking with newsmen, Itodo said there were different forms of renewable energy among which are: biofuel which includes biogas, solar and thermal, among others.
"We must keep fate with the renewable energy technology because that is the only way the country can be energy independent and by implication stimulate other infrastructure like the ICT.
"Renewable energy is the only way we can reduce our electricity deficit and improve our energy per capita consumption.
"Our energy per capita consumption is very low compared to average countries in Africa like Gabon and others," he said.
Itodo said there was need for experts in the renewable energy sector to meet periodically to brainstorm and deploy various technology to meet the electricity demands of the country.
"To build a biogas plant is try and error in Nigeria, it takes me almost three years to get a biogas facility working despite having a Phd in it.
"What you have in the laboratory is almost different from what you have in the field, so people should form groups certified by the regulatory agency and start training on biogas," he said.
Earlier, Dr Omonigho Otanocha, project coordinator, FUPRE-HEP-SSA, said the aim of the workshop was to share knowledge on the importance of biogas to the people, environment and the country.
He said the programme was aimed at propagating the sustainable production of biogas as well as scale up technology so that Small and Medium Scale Enterprises and households can use the organic substances generated to produce energy.
"This project will last for two years between 2018 and 2020.
"It will be held in other four universities in Nigeria which include: Edo State University, Iyamho; University of Abuja; Alex Ekwueme University, Ebonyi; and Federal University of Agriculture, Abeokuta to build research and development," he said.
The FUPRE Vice Chancellor, Prof. Akaehomen Ibhadode, who was represented by Prof Akpofure Oke, declared the workshop open.
Other resources persons including Prof. Kai Cheng of Brunel University, London also spoke at the event.
By Edeki Igafe