A mother, Sadiya, as fondly called, cried uncontrollably on the aisle of a general hospital in her neighbourhood in Abuja as medical personnel worked to announce the autopsy result of her three children that died.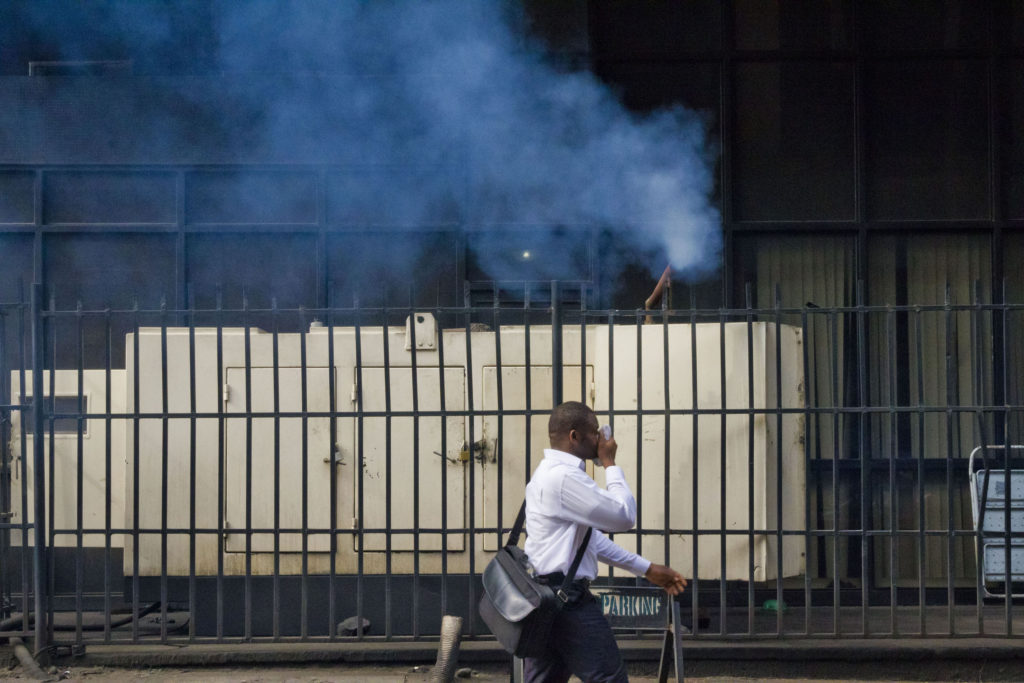 Irrespective of pleas to be patient and wait for the result to ascertain the cause of her children's death, Sadiya continued to curse, blaming the death of her children on diabolic forces.
Eventually, the autopsy result indicated that fumes from their neighbour's generator sniffed life out of her children while she was away at her shop.
Her daily routine has been to bring the children from school at noon, ensure they have lunch before she takes them home in the evening and go back to her shop until night.
But when Sadiya's returned from the shop on this fateful evening while the children were sleeping, she unlocked the door and tried to call out on them as usual but there was no response.
She guessed they must be too tired to respond but after some minutes and she reached out to wake them only to realise that all of them were listless.
She immediately called on her neighbour who followed her to the hospital where the children were confirmed dead.
When the medical personnel claimed that generator fume was responsible for their death, Sadiya remembered a neighbour's generator that is always situated very close to the window of children's room.
Sadiya's experience gives an insight to the dangers of air pollution in major cities and rural communities of the country.
Concerned citizens argue that it is painful that industries, group of persons responsible for such air pollution are not always punished, perhaps, because there is no legislation or its enforcement in that regard.
In an apparent move to check environmental pollution and its hazards, the Federal Government established the Nigerian Meteorological Agency (NiMet) in 2003 to monitor meteorological components of environmental pollution and ozone concentration, among other functions.
Further to that, the National Environmental Standards and Regulation Agency (NESREA) is charged with the responsibility for the protection, development and enforcement of regulations regarding the environment.
To kick-start awareness on dangers of air pollution, Centre for Atmospheric Research of the National Space Research and Development Agency (CAR-NASRDA) organised an inaugural workshop on "Air Quality (AQ)'' in 2018 in Anyigba, Kogi State.
Themed: "Air Quality Research and Sustainable Development: The Nexus, Prospects and Challenges'', the workshop provided useful information on how to ensure safe environment from pollution.
Prof. Sani Mashi, the Director-General, NiMet, said that although the agency had yet to begin Air Quality Forecasting, it would work in collaboration with stakeholders in Air Quality observations and monitoring to access more information.
According to him, this will provide scientific platform for campaign for forecasting in the future to enact active policy on Air Quality.
In spite of this, Prof. Babatunde Rabiu, Director, CAR, said that the country lacked reference information for appropriate Air Quality policy and planning which had encouraged human activities that caused air pollution.
According to him, explosive population growth and its attendant rural-to-urban migration and industrial expansions, have led to excessive emission of wide range of air pollutants into the environment.
He expressed concern about the increasing emissions and its impact on human health, ecosystems, food security and the entire climate within Africa, describing the rate of the increase as dangerous.
Rabiu emphasised that "Air Quality is a global phenomenon and countries of the world are taking steps to combat air pollutants that are harmful to the environment and humans.
"It is imperative to create awareness on Air Quality intake by citizens for effective healthcare; the country requires observational facilities across the nation for accurate air forecasting''.
He noted that if partners advocated seriously against the effects of air pollution, it would prompt the government to putting measures in place to combat it.
He observed that the National Assembly House Committee recently expressed commitment to addressing issues on Air Quality, soliciting increased budget for the environmental problems.
Sharing similar sentiments, Prof. Clement Akoshile, the President, Nigerian Meteorological Society, called on government to fund research on environmental issues adequately in collaboration stakeholders.
According to him, stakeholders need to set up a central depository of equipment for atmospheric research and sustainability.
In the same vein, Prof. Falaiye Oluwasesan, a scientist from the Department of Physics, University of Ilorin, said that lack of sufficient equipment had affected the values of air forecast in the country.
"We can realise Air Quality forecasting if we get our priorities right, when we are empowered with equipment all around the country, we will be able to make a holistic impression.
"But at the level of equipment we have on ground now, we might not be able to achieve that because our meteorological prediction values are derived from ground stations that are not in that location'', he observed.
However, Mr Najib Yusuf, the Head of Research, CAR, suggested that measurements of air conditions could be taken in different locations to effectively legislate on Air Quality.
Yusuf also noted that funding the sector would make acquisition of equipment to measure atmospheric conditions easier.
"Determining Air Quality also depends on the funds from the budget; we can at least deploy three instruments in every state of the country.
"When that is not possible, we can deploy equipment to major locations of the country; we need data to make a good legislation on Air Quality in Nigeria," he said.
Similarly, Dr Sunday Akinde of the Department of Biological Science, Osun State University, said that building a strong synergy among stakeholders could help to fight air pollution and its effects.
Akinde alleged that the previous government had paid less attention to the development of research and development, including research on Air Quality.
"Science has advanced beyond what it used to be, the government needs to see it that way and fund local research; there seems to be a disconnect among stakeholders in the policy on Air Quality
"Without proper coordination and going from multi-attitudinal research to trans- attitudinal research, it will be difficult to have sustainable research activities even in Air Quality,'' he said.
However, Sen. Oluremi Tinubu, the Chairman, Senate Committee on Environment, said that the National Assembly would ensure legislation on the planning and policy on Air Quality to safeguard the health of citizens.
"Safe air benefits every citizen and when we don't have quality air to breathe, it will lead to lots of health implications.
"The senate will ensure the pushing of the legislation on Air Quality to provide a safe haven for all citizens,'' she said.
This assurance notwithstanding, environmentalists insist that the government should consider the upgrading of the 2014 National Environmental Air Quality Regulation of the Federal Ministry of Environment for effective protection for the environment.
By Ijeoma Olorunfemi, News Agency of Nigeria (NAN)