Through the entire week commencing from Monday, May 22 2017, Nigeria's national efforts towards REDD+ Readiness enters into a fresh phase as proponents intensify the initiative, this time under the support of the Forest Carbon Partnership Facility (FCPF).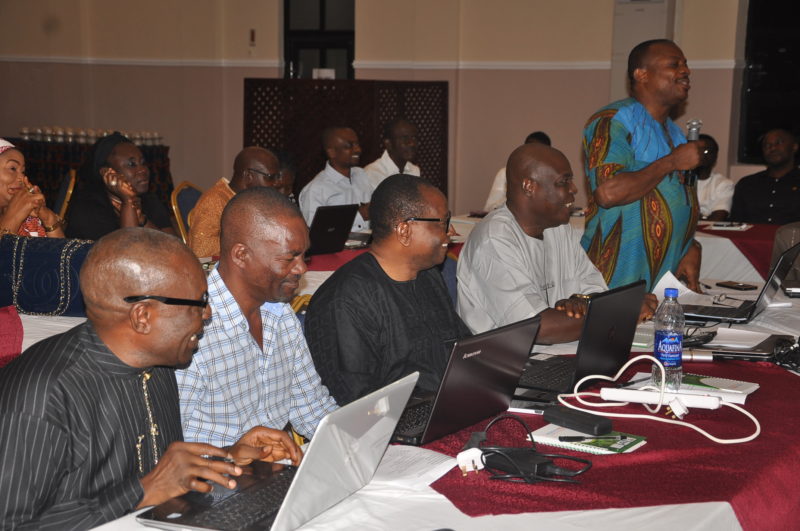 REDD+ stands for countries' efforts to Reduce Emissions from Deforestation and forest Degradation, and foster conservation, sustainable management of forests, and enhancement of forest carbon stocks. The concept is based on the premise that deforestation and forest degradation are the second leading cause of global warming, responsible for about 15% of global greenhouse gas emissions, which makes the loss and depletion of forests a major issue for climate change.
At a Mid-Term Review (MTR) workshop in Lafia, the Nasarawa State capital, stakeholders will attempt to take stock of progress made so far on the project.
Dr. Moses Ama, National Coordinator, Nigeria REDD+ Programme, states that the programme aims to prepare the country to engage and benefit from the potentially emerging performance-based system from Reducing Emissions from Deforestation and Forest Degradation (REDD+) within the context of the international climate negotiations of the UN Framework Convention on Climate Change (UNFCCC).
"The development objective of the Nigeria FCPF Programme is to support the nation to design a socially and environmentally sound strategy to reduce emissions from deforestation and forest degradation," he says.
The specific objectives of the MTR, he adds, are to:
Review progress towards the achievement of the Project Development Objectives and assess the strong and weak points of the project design;
Review implementation progress for each component, as well as for the administrative aspects of the project;
Evaluate compliance with fiduciary/safeguards aspects and overall implementation risks;
Visit some of the project states and meet with project stakeholders, including Government and community representatives; and,
Review jointly with the Government the possibility of requesting for additional Financing in support of the Forestry sector of Nigeria.
A highpoint of the seemingly eventful week entails the presentation of the MTR Report and the Independent Assessment Report to stakeholders at a session holding between Wednesday, May 24 and Thursday, May 25.
The FCPF, with the World Bank as its delivery partner, is a global partnership of governments, businesses, civil society, and Indigenous Peoples focused on reducing emissions from deforestation and forest degradation, forest carbon stock conservation, the sustainable management of forests, and the enhancement of forest carbon stocks in developing countries.
Hitherto, Nigeria undertook a REDD+ Readiness venture courtesy of the United Nations Programme on Reducing Emissions from Deforestation and Forest Degradation (or UN-REDD Programme), a collaborative programme involving the Food and Agriculture Organisation of the United Nations (FAO), the United Nations Development Programme (UNDP) and the United Nations Environment Programme (UNEP).