A 17-year-old and founder of U-Recycling Initiative Nigeria, Oluwaseyi Moejo, has called on government at all levels to promote policies that will support and promote recycling system in schools.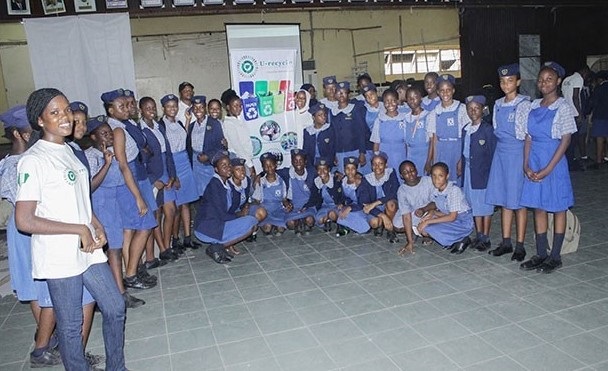 Moejo made the call in an interview with the News Agency of Nigeria (NAN) during the celebration of the Global Recycling Day in Lagos on Monday, March 18, 2019 with the theme: "Save the planet, support recycling".
The founder, who is a law student of the University of Lagos, said that such policies would ensure the reduction of the amount of waste generated, especially in schools, which would encourage students to learn how to recycle their wastes from the source.
"In Nigeria, various non-governmental organisations, companies and business are into promoting awareness and leading recyclable waste collection systems.
"However, this is more prevalent in a commercial state like Lagos.
"One recycling issue we face is that in most states and rural areas, there is little or no activity going on to promote recycling education and sustainable practices as the people in these rural areas are still oblivious to this.
"A vast majority are ignorant of the need to work together to solve issues like climate change, poor waste management as government works to promote proper awareness in schools and communities.
"U-Recycle Initiative Nigeria is a team of over 40 young people aimed at promoting a sustainable and eco-friendly recycling culture in Nigeria through schools and community's engagement," she said.
Moejo said that recycling played a role in protecting the environment, promoting good public health and preserving the planet.
According to her, recycling will inspire the younger generation to make positive commitment toward protecting the environment.
"I strongly believe that a lot of work needs to be done to promote recycling and sustainable practices in Nigeria.
"Therefore, U-Recycle is ready to synergise with various other environmental organisations and put in our best to promote recycling and environmental consciousness in Nigeria and beyond.''
NAN reports that no fewer than 200 guests including 10 schools, and other environmental organisations were present at the one-day event.
The event also featured Up-cycle fashion Show, recycle games and recycle art exhibition contest.
By Okuanwan Offiong