Recyclepoint and British America Tobacco (BAT), West Africa on Tuesday, September 24, 2019 signed a Memorandum of Understanding (MoU) on corporate waste recycling programme to promote and inculcate the habit of wastes sorting.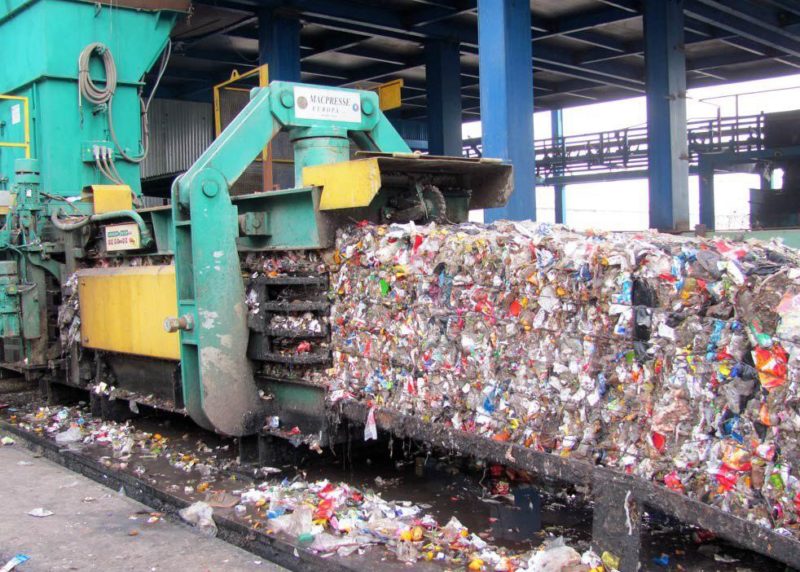 The Chief Executive Officer of Recyclepoint, Mazi Alison Ukonu, said at the ceremony that it was part of the company's sustainability week to teach employees the culture of positive behaviour toward the environment.
There was also exhibition from various waste recyclers showcasing their end products from waste materials, including gas, tyres, chairs and dressing accessories.
Recyclepoint is an incentive-based waste recycling social enterprise that motivate post-consumers to recycle by creating value from their everyday waste.
"We are happy today to have British America Tobacco, West Africa, joining other environmental responsible companies who have started doing recycling internally in their offices.
"We want to create more awareness to inform individuals and corporate bodies to be responsible when they are disposing their wastes.
"This is to reduce the post-consumer materials littering the streets and clogging drainage channels, which leads to flooding and health issues.
"We hope other companies will be influenced by BAT to key into recycling programmes for their employees and families," Ukonu said.
Also, the Area Director, BAT, West Africa, Yarub Al Bahrani, said that the multinational business company were aware of the need to address environmental issues on a global scale within the communities.
According to him, this is in line with the Sustainable Development Goals (SDGs).
"As a multinational business in a controversial sector, we have long been aware of our responsibilities toward Harm Reduction, Responsible Corporate Behaviour and the need to address environmental issues on a global scale and within our host communities.
"This week is focussed on the key milestones we have achieved toward reduction of our carbon footprint and environmental impact on our surrounding environment.
"Over the years, we have partnered with an electronic waste company, E-terra for responsible disposal of all our electronic waste.
"I am pleased to inform you that we have disposed over 2.4 tonnes of electronic waste with E-terra so far.
"To drive for a long-term approach toward waste management and encourage right behaviours, we have now taken a step further to partner with Recyclepoint to ensure responsible disposal and recycling of our physical waste.
"This will be done through a Corporate Recycling Programme, alongside other impactful activities," he said.
Al Bahrani said that the company currently have less than four per cent of the factory waste that goes to landfill with an ambitious target of achieving zero waste to landfill.
He said that currently, BAT recycle over 90 per cent of the waste generated in the factory operations.
"Sustainability is a continuous journey for us at BAT, and as much as our business has changed, so has the world around us, we remain committed to continuously being a Responsible Tobacco Company," he said.
By Okuanwan Offiong