More than 1,000 tons of oil have leaked from a cargo ship and into the biodiversity-rich coastal waters of Mauritius. The leak has grave implications on the habitats and the economy of this Indian Ocean island nation, which relies on fishing and tourism.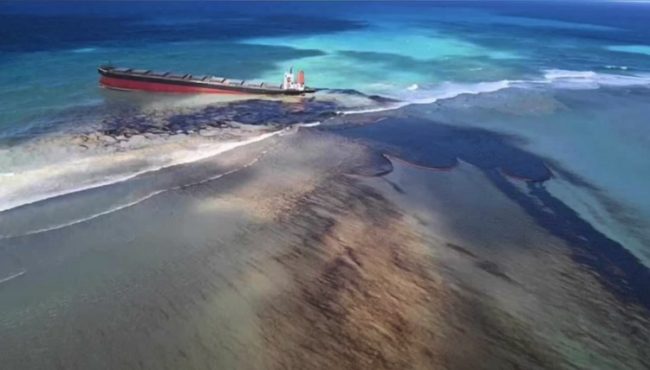 According to the United Nations Environment Programme (UNEP), UN entities including UNEP/OCHA Joint Environment Unit is working closely with the government to support immediate response.
In a reaction, executive director of UNEP, Inger Andersen, said: "Deeply concerned by oil spill on coast of Mauritius. Marine ecosystems are under immense pressure. We must avoid ecological disaster. I call on countries to join hands and address environmental emergency. UNEP is ready to support the country."
In another reaction, Landry Ninteretse, Africa managing director of 350.org, said: "We stand in solidarity with the people of Mauritius as they try to contain this disaster. This unfortunate event brings to the fore the negative effects of oil. Mauritius is not an oil producing country but now must contend with an oil spill that threatens its reefs, inlets and islands that are home to renowned conservation sites and endangered species.
"In recent times, the international scientific community is telling us that the world cannot absorb any new fossil fuel developments if we are to tackle the climate crisis, and this unfortunate event shows exactly why we need to move away from oil, coal and gas, they all have negative impacts on the environment including air and water pollution, with dire consequences on the health of human beings and biodiversity."
The MV Wakashio, a Japanese bulk-carrying ship that had no cargo, ran aground on a coral reef off the Indian Ocean island on July 25, 2020 and its crew was evacuated. Battering waves have since cracked its hull open, leaking its engine fuel since Thursday, August 6.
It is estimated that about 2,500 tons of its 4000 fuel-load remain in the ship and authorities are trying to contain the situation.