U.S. President Joe Biden took the next leap in pursuing his climate agenda Wednesday, January 27, 2021, signing the latest in a spate of environment-focused executive orders. One of the most ambitious goals buried in the order he put forward is to conserve nearly a third of US land and ocean waters by 2030.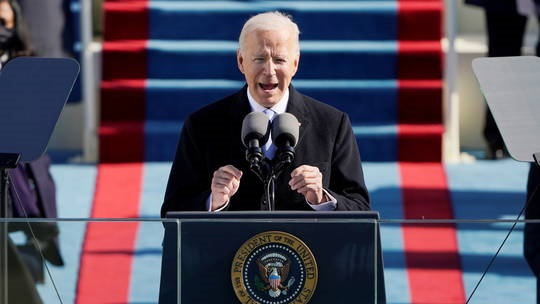 In a reaction, Campaign for Nature has described the announcement as a win for the people of the United States and the rest of the world, the environment, and the economy. It adds that only by protecting the earth's climate and biodiversity can we truly be on a path to an inclusive and prosperous future for humanity.
"By promising to set the United States on a path to conserve 30 percent of the U.S by 2030 (30×30) – on land and at sea – President Biden has proposed the most ambitious conservation agenda of any president in American history. Such vision addresses the scale of the challenges facing our climate and the natural world.
"Only by rapidly accelerating the pace of conservation will we stand a chance to slow the warming of our planet and prevent a climate catastrophe, and to reverse the loss of biodiversity, which many experts have warned is the beginning of a Sixth Mass Extinction and the collapse of humanity's life support system."
According to the group, "protecting the nation's natural heritage will ensure equitable access to the outdoors for all Americans, build and diversify rural economies, demonstrate America's commitment to addressing the climate crisis, empower Tribal Nations to safeguard their traditional and cultural resources, help mend our nation's urban/rural divide, and restore America's traditional, international leadership role in conservation".
Brian O'Donnell, Director, Campaign for Nature, says: "We rely on nature for our food, our water, our shelter. Nature produces the world's oxygen and regulates our climate. For too long we have acted as if nature's bounty was inexhaustible. Now, the world is facing a biodiversity crisis with up to one million species threatened with extinction including varieties of butterflies, sea turtles and conifers.  The largest driver of this crisis is habitat loss.
"President Biden, through today's announcement setting a national target to protect 30% of our lands and oceans, is providing the leadership we need to safeguard nature. We will never regret saving too much nature, we will only regret the failure to do so.
"Today's action signals to the more than 50 nations that have called for protecting at least 30% of the world's lands and oceans by 2030 that the U.S. will contribute to those efforts and work towards a healthier planet. Now, the Biden Administration must work to implement this ambitious goal, support the 30×30 target at the global level, and dramatically increase financial investment in conservation."