Globally, the ninth month of the Islamic calendar is Ramadan which is observed by Muslims the world over as a period for fasting, prayer, reflections and aiding the needy. Fasting in the holy month is one of the pillars of Islam and anyone of age and healthy is expected to carry out this exercise for the period of 29 or 30 days.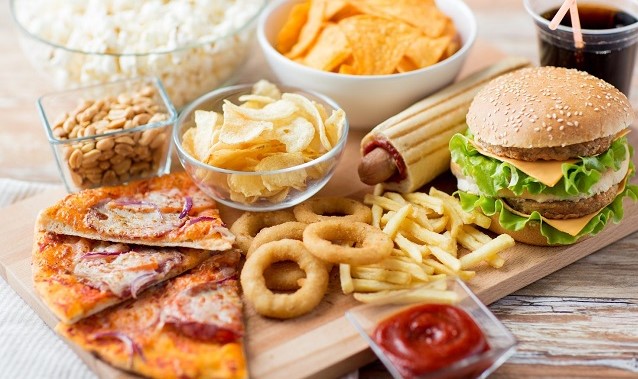 In this month, Muslims are expected to stay away from food, drink, and sexual liaisons from dawn to dusk. Before embarking on fasting, Muslims take an early meal called Sahur to kick start the day and break the fast at sunset with meals regarded as Iftar.
It is the usual practise that friends and family, host one another to a feast in the evening, where variety of special delicacies are served. This is done in a communal setting as enjoined by the Holy Quran. Additionally, people take these foods to mosques and distribute to the poor and the less privileged.
While the fasting period is an injunction, it is also regarded as a month to keep healthy and fit, hence it is important to monitor what is consumed, especially unhealthy foods.
Foods containing transfats has been identified as a major cause of cause cardiovascular diseases and other health problems. Trans fats have been linked to heart disease, diabetes, obesity, cancers, dementia, and death. The World Health Organisation (WHO) says that over 250, 000 persons die yearly because of complications associated with the consumption of foods high in trans fats. This disturbing revelation has led to the call for the global elimination of industrially produced trans-fat by 2023.
Nigeria is not left out of the health burden of trans fats as more and more Nigerians consume fast foods and embrace western type of meals. Foods sold in the open market in Nigeria that are established to have high content of trans fat in them include vegetables oils, baked food, stick margarine, pizza, cakes, refrigerated dough such as biscuits and rolla, non-dairy coffee creamer, fries foods including doughnuts and fried chicken.
Even with scant records, it is recorded that nearly 2,000 deaths ascribed to transfats occur in the country yearly.
In response to a looming epidemic, the National Agency for Food and Drug Administration and Control (NAFDAC) has taken a step to approve a drafts Oils and Fats Regulation which is expected to address transfats in foods consumed by Nigerians. Though the process of approving the regulation seems bugged down by bureaucracy, it is anticipated that when approved, it will go a long way in addressing the transfats issue in the country. While that effort is on, it is essential that consumers remain conscious of the dangers of consuming the unhealthy transfats and explore safer foods that will improve their wellness.
Muslim faithfuls must also play strategic roles in not only ensuring the wholesomeness of what they eat, children must also be educated on consuming healthy food. Breaking the fast should not be an opportunity for licentiousness and careless eating. Let us join hands together to make Nigeria trans-fat free.
Ramadan Kareem!
By Olatunji Buhari (Corporate Accountability & Public Participation Africa)