The recently closed $250 million timber fund is the largest dedicated to timber investments in sub‐Saharan Africa, which remains an under-invested market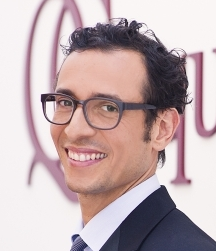 Quantum Global has announced that its alternative investments arm has recently joined the Forest Stewardship Council International (FSC International).
Quantum Global's alternative investments team advises a family of funds targeting direct investments in infrastructure, agriculture, mining, hospitality, healthcare, structured equity as well as a recently closed USD 250 million timber fund, which is the largest dedicated to timber investments in sub‐Saharan Africa. By joining FSC International, Quantum Global underlines its commitment to responsible forest management by supporting investments that comply with the highest environmental and social standards in forestry.
Still a niche market for timber plantation investors, sub‐Saharan Africa remains an underinvested market. The timber fund strategy aims at capitalising on this opportunity to increase sub‐Saharan Africa's plantation value through best practice management and natural forest preservation, which should contribute to a sustainable economic development in sub‐Saharan Africa. As an asset class with value drivers primarily axed on biological growth, timber assets returns are largely uncorrelated to other asset classes providing a diversification opportunity to investment portfolios.
Mr. Jean‐Claude Bastos de Morais, founder of Quantum Global, said: "The FSC membership allows us to partner alongside an international group of leading organisations to maintain and improve the state of the world's forests by preserving their biodiversity, productivity and ecological stability. This ultimately supports the achievement of long‐term, quality returns in this asset class for our clients, while at the same time respecting the social, environmental and governance requirements inherent from this type of investment. We are very pleased with this perspective."