Nigeria has a lot of infrastructure and housing stock in dire need of renovation. However, with climate change looming and promising to have its impact on all aspects of life, scrutiny has fallen over many developments.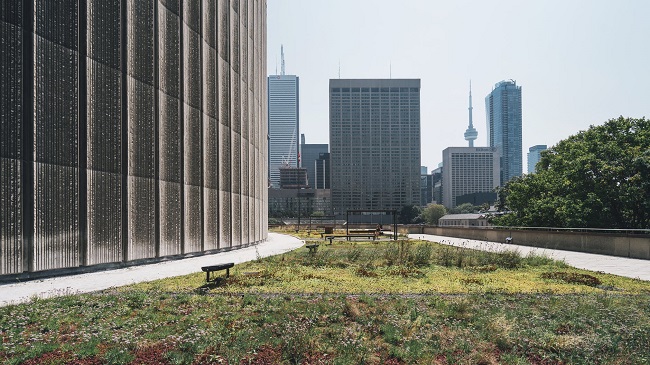 In April, this was exemplified by the House of Representatives query into the National Theatre's N29 million renovation schedule. The government, along with business and citizens, needs to find ways to develop in a sustainable manner; this will be achievable through focusing on key aspects of the renovation mission.
Maximising recycling
For some places in Nigeria, renovation will require deconstruction, sometimes wholesale. The problem with demolition is that it is environmentally unfriendly; large amounts of waste are produced for starters. According to one study published in the Sustainable Industrial Design and Waste Management journal, up to 30% of demolition and construction materials are wasted. A priority for all Nigerian developments must be reducing this level of waste; either through minimising damage when renovating properties in order to recover materials, or through making the most of materials at the point of construction.
Improving water usage
Nigeria has been hit with numerous droughts but has been fortunate to – relatively speaking – push through the challenge and come out the other side. This has seen the explosion of a rice industry, with the Vanguard noting production of 8 billion metric tons. What this much-needed productivity comes with is a huge environmental cost in terms of water drawing; a kilo of rice can take 3,000 litres of water. As water levels fluctuate, this will inevitably be an area for huge redevelopment, in order to prepare rice fields for the future. Technology has already been deployed in Bangladesh and Kenya to help tackle this impact and maximise recycling of water, alongside deploying smart tech and big data to help manage water better.
The role of smart tech
Smart tech should influence every aspect of the design and renovation process. According to Interesting Engineering, this will be crucial in Nigeria due to the huge predicted population surge. According to their analysis, India, China and Nigeria combined will represent 35% of all population growth, necessitating a smart approach to urban redevelopment. Key among these is geospatial tools, which will help to plan and execute new developments in a way that minimises future waste.
Arguably, the best way to improve sustainability now and in the future is to make sure that any new developments are created in such a way that the materials involved don't go to waste. That includes construction as well as energy, water, and the items which will populate any building. Focusing on sustainable and sturdy uses of materials will mean less need for expensive change in the future.
Nigeria is a rapidly developing country and much of the old infrastructure is not fit for purpose. Fixing this will require an all-in approach that values careful planning and sustainability. For planners, balancing the need for development with slow but steady change will be crucial.
By Cassandra Ally