Governance is a continuum, particularly democratic governance. No matter how short the time a project is conceived in relation to the end of the tenure of the administration that conceived it, the project should be allowed to run its full course without undue fast-tracking that may not produce the required outcomes.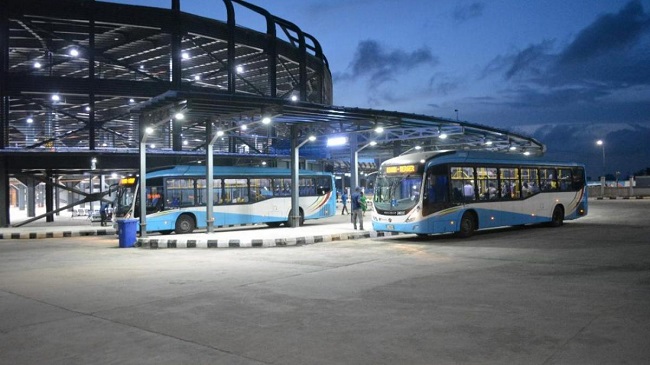 That is why the Scripture alludes to the fact that Paul may plant, Apollos may water, but it is God that gives the increase.
As previously stated, the current Oshodi is a work in progress. It is a meal that is not fully done yet. It is perceived as a local delicacy the government wishes to serve the cosmopolitan people of the state. For its endearment, more preparation has to be put in place, more ingredients are needed before it is served for people to savour the real flavour. Otherwise, the served menu ultimately may taste awful.
In our clime, we seem to make light of education, mobilisation, orientation, enlightenment and advocacies of the citizens before embarking on projects. Stakeholder engagement is very important for them to have buy-in and take ownership, once the project is running. The pre-contract engagement of stakeholders for this project seems not to have been adequate, hence the nonchalance, apathy and low patronage.
Since the infrastructure required to make this scheme perform optimally is not fully in place, the government needs to address this as a matter of urgency to be able to extract and maximise the full benefits of the project.
A phased approach may be the best way to go at this time to identify the needs and fix them one after the other. A comprehensive master plan that is all-encompassing should be generated to take care of the subject site and its environs, plugging in other infrastructure coming to the axis. This should be gazetted for successive governments to follow.
For improved services in its current state, it is imperative for the operators of the project to put in place the following:
1. Clean up the entire surrounding of the complex and rid it of trailers, nuisance and abandoned vehicles.
2. Pave completely all the roads that lead into and out of the complex and ban street trading around there.
3. Make provision for park and ride for riders who wish to park their cars and hop on the bus.
4. Put a maintenance schedule in place to continually clean and maintain the facilities.
5. Ensure the vicinity is secure 24/7 by deploying security operatives in and around the complex to deter miscreants or loiters from hanging around the complex.
6. Incorporate and reinstate the recreational park which had become the hallmark of the site.
7. Advertise for competitive bidding for bus operators on the various routes and find a way to integrate the BRT scheme into it.
8. Let the project be seen as belonging to the state, and every decision taken to be in the interest of the state and not individuals.
Concluded
By Gbenga Onabanjo
Mr Onabanjo is a Lagos-based architect, environmentalist, public commentator and the chief responsibility officer at Go-Forte Foundation