Vice Chancellor, University of Lagos (UNILAG), Prof. Oluwatoyin Ogundipe, on Thursday, May 9, 2019 appealed to the Federal Government to provide funds for research, to proffer solutions to combat the effects of climate change.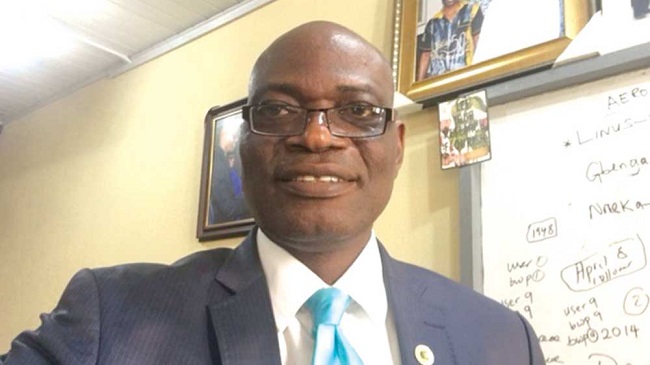 Ogundipe made the appeal in UNILAG at a Stakeholders Workshop on Land-Use Change and Carbon Emissions in South-West Nigeria sponsored by the Tertiary Education Trust Fund (TETFUND)- National Research Fund (NRF) Project.
"Researches are carried out to find solutions to the local problems that we have in the country.
"This is done, so that the government can come up with policies and the necessary tools needed to implement the recommendations from the research work.
"Most countries in the world that are doing well spend a lot of money on researches but in Nigeria, it is not so.
"For instance, the running-cost we get from the Federal Government every year is about N70 million but our monthly expenditure on power supply alone is about N60 million.
"This is just to give you an idea of what we go through. There is no fund concerning research grant from the government except from TETFUND.
"TETFUND supports the national research grant and also the institutional ones and I'm glad to let you know that UNILAG just won three national research grants," he said.
Ogundipe said that the institution was well-known for its researches and what they also intend to showcase concerning students were in the area of innovation.
"I urge our students to take advantage of the TETFUND opportunity to develop themselves in the area of innovation.
"Anyone that can migrate to entrepreneurship of commercial value will be mentored and have a company registered for them by the university.
"The university through the grant obtained from the Bank of Industry will now give those students a start up grant of between one million to two million," he said.
The chancellor said that the institution's intention was to make sure that students become relevant locally and could compete globally.
Prof. Amos Abu, Senior Environmental Specialist, World Bank, Nigeria, said that the bank's mission was to eliminate extreme poverty while boosting shared prosperity.
"This resonates well because over 70 per cent of our population depends and actually make a living out of the natural environment, relying mainly on forest product and services," he said.
Abu said that Nigeria had the highest rate of deforestation in the world therefore, called on every citizen to ensure to do what is right in other to leave the world a better place.
"This involves the commitment of Nigeria at national and international forums which is well summarised in Nigeria's agreement to contribute in reducing global emission.
"To be able to do this, we need to pay attention to what is happening in our forest because this is critical," he said.
Abu commended the bank in playing a major role in financing and giving grants to protecting and managing forests and its resources around the world.
"They have also done well in sponsoring many similar studies including household vulnerability to climate change in arid and semi-arid part of Nigeria.
"A lot of the conflicts that we are having in this country today have their roots in the depletion, elevation and degradation of the environment in particular our forest and forest resources," he said.
Prof. Peter Adeniyi, Chairman of the stakeholders' workshop Land-Use Change and Carbon Emissions, said that by 2020, between 75 million to 250 million people would be exposed to increased water stress.
Adeniyi said this would reduce agricultural productions including access to food would be severely compromised.
"We need to find a way by which our people will buy into research; our government should begin to rely on the university to set the stage because without knowledge, people will perish.
"We must change our attitude to life. We must allow reasoning to take place before we take action," Adeniyi said.
Prof. Emmanuel Oladipo, a climatologist with UNILAG, said that nearly 66 per cent of total emissions of carbon in this country were from the land use.
Oladipo attributed this to one of the reasons why we were having a lot of high temperature in Nigeria, which would continue to increase if we do not take appropriate measures.
"If the heat continues and is modulating diplomatic system, while the southern part receives a little extra rainfall, most of the northern part maybe in a very dry state.
"This will make the north more vulnerable to what we are experiencing. There will be great increased migration of herdsmen to the south in search of grass for their cows.
"If the flood resulting from climate change continues, we stand a chance of losing about 35 per cent of the Niger-Delta, which may lead to displacement of people.
"The flood of 2012 alone cost Nigeria about N2.6 trillion and we are expecting more unpredictable weather conditions, frequent storms and decreased agric productivity of up to about 35 per cent in many instances.
"Every effort must be made to reduce the emission of these gases that are causing the heat beyond what it will generate more than two degrees Celsius above what we have currently," he said.
Oladipo said that to address some of these challenges, new technologies and farming methods needed to be adopted essentially for the leasing of agriculture land.
"This will help maintain food production and improve the sectors competitiveness ability to use our land and make the environment more sustainable," the professor said.
By Oladapo Udom