A new business campaign designed to fast-track the uptake of electric vehicles (EV) and infrastructure has been launched by The Climate Group at an event in New York on Tuesday, September 19, 2017 as business and government leaders gathered at Climate Week NYC.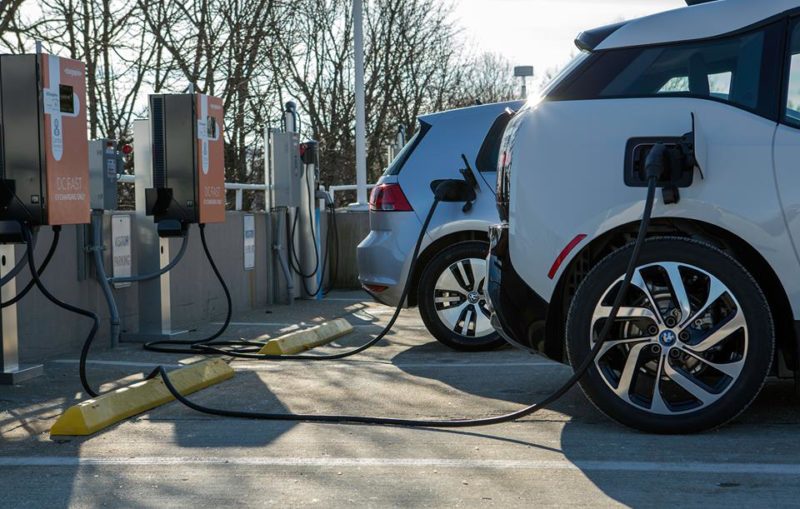 Baidu, Deutsche Post DHL Group, Heathrow Airport, HP Inc., IKEA Group, LeasePlan, METRO AG, PG&E, Unilever, and Vattenfall are the 10 first members of EV100, an initiative that encourages global business commitments on electric transport, with members swapping their large diesel/petrol vehicle fleets to electric vehicle fleets and/or installing electric battery charging infrastructure by 2030.
Helen Clarkson, CEO, The Climate Group, said: "We want to make electric transport the new normal. There are two fundamental problems to be addressed. Transport is still the fastest growing area of carbon emissions, as the shift to electric vehicles is not happening fast enough; and mass system change, even with Government intervention, needs much greater customer demand.
"EV100 will use companies' collective global buying power and influence on employees and customers to build demand and cut costs. The members being announced today see the business logic in leading a faster transition and addressing local air quality issues in their markets. They are setting a competitive challenge to the auto industry to deliver more EVs, sooner and at lower cost."
Together, EV100 members will send a strong market signal that there is mass demand for electric vehicles by 2030 or before, well ahead of current forecasts for global uptake. By setting out their future EV purchasing requirements on an ambitions timescale, these big purchasers can drive mass roll-out, reduce costs, and make electric cars more rapidly affordable for everyone around the world.
Pia Heidenmark-Cook, Acting CSO, IKEA Group, said: "IKEA Group wants to show that a transition to electric vehicles is possible, bringing benefits for both the global climate and the local environment around our stores. That's why we are excited to join EV100 as founding members, and accelerate the change towards more sustainable transportation."
Reflecting China's role as a global leader on climate action, and the world's largest car market, the Chinese tech giant Baidu is joining EV100 and urging other Chinese companies to follow suit. Baidu is also a world leader in the development of Artificial Intelligence (AI), and is developing future autonomous EV technology across the industry.
Wang Lu, Vice President, Baidu, said: "We are delighted to be the first Chinese company to join EV100. As one of the world's leading IT companies, we are inspired to create a better future for all through technology innovation, and are committed to sustainability across our business operations. We have already made significant progress in promoting low carbon electromobility. We hope that other Chinese companies will follow our lead."
International leasing company LeasePlan is committing to transition its own fleets as well as those of its customers as part of its ambition to achieve net zero emissions from the corporate automotive sector by 2030.
Tex Gunning, CEO, LeasePlan, said: "LeasePlan is delighted to be a founding member of EV100 and proud to announce today that its own employee fleet will be going electric, making us the first major leasing company to make the switch. Our ambition is for all employees to be driving electric cars by 2021. Over half the cars on the road today belong to companies. Making the transition to an electric fleet is one of the easiest ways for businesses to help tackle climate change."
Deutsche Post DHL Group and the Swedish power company Vattenfall are also signing up to EV100 to build upon their ambitious electro-mobility targets. Vattenfall is working to transition its corporate fleet to EVs over the next five years while Deutsche Post DHL Group has invested in its own vehicle manufacturer StreetScooter to supply specialised postal vans for its operations.
Magnus Hall, CEO, Vattenfall, said: "Climate change is one of our biggest challenges so we are very happy to join the EV100 initiative. Replacing our whole 3,500 car fleet with EV in the coming five years, working with our customers to deploy charging infrastructure, and building northern Europe's biggest connected charging network, are three examples of actions we are taking to promote a sustainable and climate smarter living for customers and citizens."
EV100 is being launched at a time when the transport sector is the fastest-growing global contributor to climate change, with businesses owning a significant portion of all registered vehicles on the roads. EV100 will draw on business leadership to accelerate the shift to electric transport and help to make electric vehicles "the new normal" by 2030.
EV100 members recognise that transitioning to electric transport makes business sense. As well as helping deliver on sustainability goals, it will generate long-term savings while increasing competitiveness, and help to future-proof their operations.
HP Inc. has committed to roll out their progressive workplace charging scheme internationally. US utility PG&E, which is already heavily invested in EVs both for its customers and in its own operations, has committed to expand its engagement both on staff and customer charging. German retailer METRO AG has also committed to supporting EV charging for their staff and consumers, benefitting the public as well as their business. Unilever and Heathrow Airport have pledged comprehensive action as part of their prominent corporate sustainability plans.
Companies joining EV100 make a public commitment to fast-track EV uptake in one or more of the following four commitment areas by 2030:
Integrating electric vehicles directly into owned or leased corporate fleets
Placing requirements in service contracts for electric vehicle usage
Supporting staff to use electric vehicles (by installing workplace charging infrastructure)
Supporting electric vehicle uptake by customers (by installing customer charging infrastructure)
Melissa Lavinson, CSO, PG&E Corporation, said: "With nearly 300,000 electric vehicles already on California's roads and bold goals for the future, we are at the forefront of the transition to a low-carbon transportation sector. By expanding the state's EV infrastructure and operating a clean transportation fleet, PG&E will continue to help California meet the climate challenge, while making it more convenient for our customers to choose clean, affordable electricity to fuel their vehicles. We're excited to join EV100 and help demonstrate what's possible."
The Climate Group is a member of the We Mean Business coalition of nonprofits working with global businesses to take action on climate change. EV100 will be one of the We Mean Business coalition's suite of commitments that together enable further, faster corporate action on climate change.
Nigel Topping, CEO, We Mean Business, said: "The end of the internal combustion engine is inevitable. Companies committed to EV100 send a powerful signal that adds to the chorus from states, cities and car makers that the transition to 100% electric vehicles will happen much faster than many had anticipated just a few years ago."