The current "Sleeping in Airport Survey" features two Nigerian airports among the worst 10 international airports on the continent. No airport in Nigeria makes the 10 best in Africa.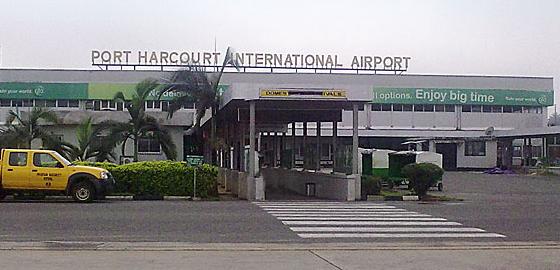 Released October 15, 2016, the study rates the Port Harcourt International Airport in Rivers State (PHC) very low, second only to the Juba International Airport, South Sudan (JUB), which is number one on the list.
Murtala Muhammed International Airport in Lagos (LOS) comes ninth, just above the Marrakesh Menara Airport in Morocco (RAK), which is 10th.
Others in worst airports category are: Nouakchott International Airport, Mauritania (NKC) (third), Douala International Airport, Cameroon (DLA) (fourth), N'Djamena International Airport, Chad (NDJ) (fifth), Dar-es-Salaam Julius Nyerere International Airport, Tanzania (DAR) (sixth), Zanzibar Abeid Amani Karume International Airport, Tanzania (ZNZ) (seventh) and Lomé–Tokoin Airport, Togo (LFW) (eighth).
The airports were rated based on travellers' experience and factors like: comfort (rest zones and gate seating); services, facilities and things to do; food options; immigration/security; customer service; and, cleanliness.
The organisers state: "The Worst Airports in Africa have attracted fervent criticism from travellers subjected to spend time here. Tiny terminals are likened to 'mosh pit saunas' with questionable and often-unpredictable security processes. Staffers are too-often criticised for being anything from inefficient to corrupt, depending on where you go, and who you get. When using these airports, you'll want to double-down on patience since you've got a near guarantee that you'll leave hot and tired."
On the other hand, 10 Best Airports in Africa were identified and listed to include:
Officials of Sleeping in Airport submit: "The best airports are those that appear to have figured out how to offer travellers an efficient, clean and friendly travel experience. Though you won't find a plethora of extravagant amenities here, you can expect these terminals will offer reasonably comfortable chairs, clean floors and easy navigation. Coupled with basic services like internet, restaurants, lounges and a few shopping spots, it becomes easy enough to spend your time at these airports."
The 2017 survey is open and still ongoing. It closes on Monday, September 4, 2017, and results will be announced on Sunday, October 15, 2017.