New analysis released at the G7 summit currently taking place in Germany confirms that major economies stand to gain massive benefits as the result of their latest climate action pledges, with laggards Japan and Canada bucking the trend due to their weak plans.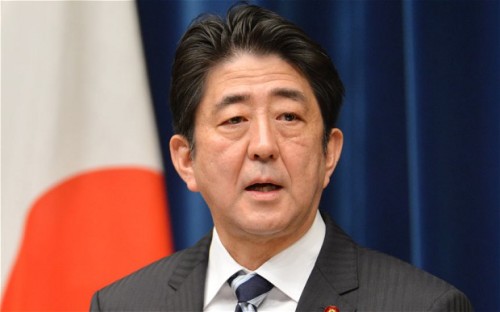 A new NewClimate Institute report shows that a Japanese plan in line with a pathway to 100% renewable energy by 2050 would give the country a healthy workforce thanks to cleaner air, new jobs in a booming renewables sector, and huge savings resulting from avoided fossil fuel imports – three things that Japan desperately needs in its current economic malaise.
But the Abe government's draft offer – also known as an Intended Nationally Determined Contribution (INDC) – towards the new global climate agreement due in Paris this December is so insufficient that it will see – by 2030 – Japan waste 67,000 potential jobs, forfeit USD25 billion annually, and fail to save 15,000 lives each year.
"We are calling on Prime Minister Shinzo Abe to take this draft plan back to the drawing board and deliver a vision for the country that taps its renewable energy potential, creates decent jobs and saves the lives of Japanese people at risk from air pollution," says Kimiko Hirata, CAN Japan coordinator.
"The people want more action, businesses want more action – it's high time the government tries to regain the country's lost climate leadership."
Compared to the forecast impact of current policies, by 2030, Japan's paltry offer will create zero additional jobs in the renewable energy sector, reduce the country's fossil fuel import bill by only USD8 billion a year, and save just 1500 lives annually. That's ten times less than the co-benefits resulting from the more ambitious action plan which civil society organizations are calling for.
As a result of its low ambition, Japan clearly loses out in comparison to its East Asian rival China. Thanks to a groundbreaking bilateral agreement with the US last year, Japan's neighbor unveiled a plan that would – by 2030 – create around 500,000 decent new jobs and save around 100,000 lives from deadly air pollution every year.
The report shows that Japan's G7 peers in Europe and America are – like China – set to secure more benefits from enhanced climate action, as they move faster in the ongoing transition from fossil fuels to renewable energies.
"The consideration of the multiple benefits of climate action can significantly influence the ambition level of national governments when formulating their national plans as it links directly to the needs of the people," says NewClimate Institute's Niklas Höhne, author of the study.
Japan's fellow laggard at the table in Elmau, Canada, is also pitching a pathetic climate plan at the G7 this Monday. If the weak Canadian offer had been in line with a 100% renewables pathway by mid-century, it could have secured an enormous 600% increase in lives saved, and 60% more jobs in the renewables sector by 2030, compared to what is likely to happen under the proposed plan.
"Canada's failure to take its climate protection responsibilities seriously will hurt Canadians in the long-run, as our economy remains over-reliant on dirty oil, as our air remains more polluted than it needs to be, and because sustainable jobs in the renewable energy sector were not created," says Louise Comeau, Executive Director of Climate Action Network Canada.
2015 will be the first time all countries present national climate action commitments. Some of these plans will be stronger than others, but collectively they are a signal of intent to end the fossil fuel age, to embrace the dawning renewable energy era, and to build resilient communities free from poverty and inequality.
The climate action plans by the five major economies assessed in the new report – Japan, Canada, EU, US and China – will collectively save 115,000 lives a year, put USD41 billion back in the coffers annually, and create 1 million jobs in the renewable energy sector by 2030.
If all these governments had presented plans in line with 100% renewables by 2050, the additional benefits of their collective actions would add up to 1.2 million lives saved per year, more than 2 million jobs created, and USD514 billion saved.