Ekiti State Government has appealed to residents to stop treating issues relating to environmental hygiene with disdain, to avert exponential increase in morbidity and mortality health indices in the state.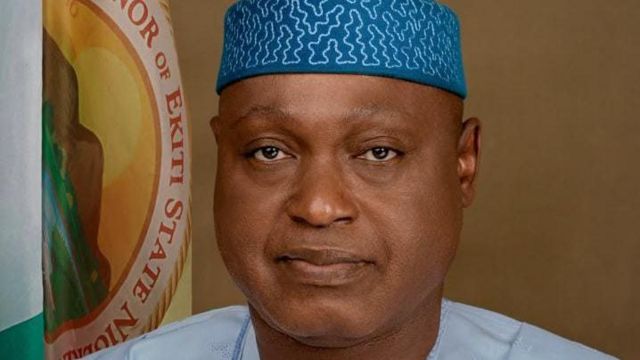 The Deputy Governor, Mrs Monisade Afuye, gave the warning at Usi-Ekiti, Ido/Osi Local Government area of Ekiti State, on Saturday, January 28, 2023, while monitoring the monthly environmental sanitation programme.
Afuye lamented the poor and lacklustre participation of people in the programme, specifically targeted at ensuring cleanliness and prevention of infectious diseases that can reduce life expectancy.
She expressed displeasure at the low spirit and dispositions with which the people across the towns participated in the exercise, saying there was the need for aggressive awareness and reorientation to forestall health hazard in Ekiti.
She said that the governor Biodun Oyebanji's administration would no longer tolerate anyone roaming the streets, and selling goods during the environmental exercise, describing this as a flagrant contravention of the Environmental Law.
The Deputy Governor also advised the leaderships of commercial drivers and motorcyclists to always comply with the rules and regulations guiding environmental sanitation.
"In all the towns and local governments visited, we saw farmers trekking to their farms and traders displaying their wares for business activities. Even, the drivers and motorcyclists were working at the parks, these are not supposed to be so.
"The essence of this exercise is to prevent the spread of infectious diseases that cause deaths and diseases in Ekiti. The government doesn't want untimely death of any citizen.
"Available statistics by local and global organisations rated Ekiti as having the highest life expectancy in Nigeria, and we shouldn't compromise our health issues to reduce this good rating.
"We appeal to you to always comply, health is wealth. If you are in good health condition, you won't be spending the monies meant for children's school fees, building new houses and eating good food on health crisis.
"This programme is for your own good and for the good of Ekiti. Let there be improved compliance by February," Afuye said.
In their submissions, Chairmen of Isokan Local Council Development Areas (LCDA), Mr Olumide Fadipe, and Ido/Osi Local Government, Dr Sola Ogunsina, lauded the government for being painstaking in monitoring the exercise.
They promised to always educate the people on the need to prioritize clean environment and healthy lifestyles, pledging to work assiduously to ensure improvement in the subsequent exercises.
In the course of monitoring the exercise, the Deputy Governor visited Ikere, Ido/Osi, Isokan LCDA, Irepodun/Ifelodun, and Ado Local Government Areas to monitor and enforce compliance with the Environmental Sanitation policy.
By Funmilayo Okunade