The World Heritage Committee has requested Poland to submit, by February 2017, an evaluation of impacts of forest management within Bialowieza Forest, known for its undisturbed ecological processes. The International Union for Conservation of Nature (IUCN) noted on Thursday at UNESCO's annual meeting of the Committee that a new conservation plan is urgently needed, following an advisory mission to the site in late June.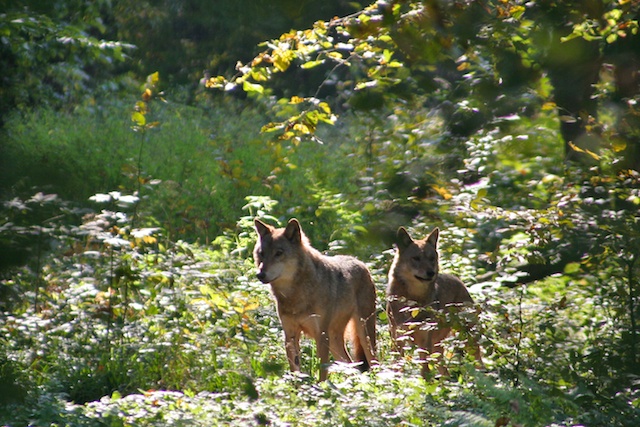 "IUCN's recent mission is a crucial step towards defining future action to support Bialowieza's conservation," says Cyril Kormos, Vice Chair for World Heritage at IUCN's World Commission on Protected Areas. "Its findings, which include the urgent need for a management plan in consultation with local communities, will support Poland in protecting and maintaining the continuity and integrity of the old-growth forest within this natural treasure of Europe."
Bialowieza Forest has been in the spotlight recently, due to concerns expressed by the scientific community and environmental groups over Poland's plans to respond to an outbreak of the spruce bark beetle through forest management, which would increase logging threefold.
Bialowieza was one of the first sites inscribed on the World Heritage List in 1979 as one the few remaining European primeval forests. The listed area was extended in 1992 and 2014, and now spans over 141,885 hectares across the borders of Poland and Belarus.
However, no management plan for the conservation of the Polish part of the site was prepared to account for the large area added in 2014, where a number of government institutions are responsible for forest management activities such as felling and planting. An updated conservation plan – requested by IUCN – would help ensure such activities are consistent across the whole site with the protection of Bialowieza's old-growth forest.
Following a decision by the World Heritage Committee on Thursday, Poland is now expected to take into account the recommendations of IUCN's mission and provide an evaluation of potential impacts of its plans to increase forest management activities to overcome beetle outbreaks. Following advice by IUCN, the World Heritage Committee has requested that this evaluation should take into account the opinions of local communities, with a view to foster sustainable development in the region.
"It is crucial that any forest management activity within Bialowieza is assessed focussing on protecting the site's outstanding universal value," says Peter Shadie, Senior Adviser on World Heritage for IUCN. "Ensuring community engagement within this process should support a more equitable and sustainable approach in the way the site is managed."
Sustainable and equitable management of World Heritage sites will be a key issue discussed at the 2016 IUCN World Conservation Congress. The Congress will take place from 1 to 10 September in Hawaiʻi, USA.
IUCN is the advisory body on natural World Heritage and is making recommendations this week to the World Heritage Committee meeting on World Heritage sites facing threats and on new inscriptions. UNESCO's World Heritage Committee meeting will continue until 20 July.