Poisonous air is having a devastating impact on billions of children around the world, damaging their intelligence and leading to hundreds of thousands of deaths, the World Health Organisation (WHO) warned on Monday, October 29, 2018.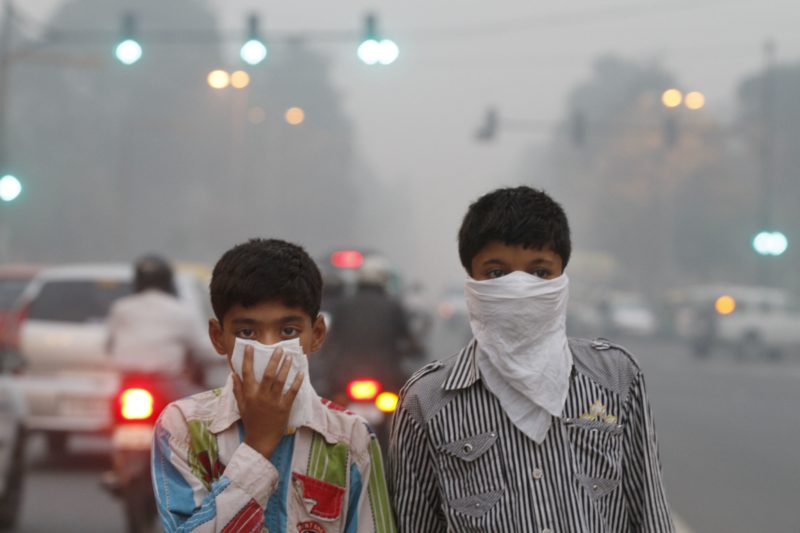 In a study on the health effect of toxic air on children, the Geneva-based UN agency estimated 600,000 deaths below the age of 15 in 2016.
WHO also said air pollution not only kills hundreds of thousands of children each year, but exposure at a young age also increases the risk for chronic diseases in adulthood.
Toxic Air Pollutants (TAPs) are those pollutants that are known to cause cancer or other serious health effects, such as reproductive effects or birth defects, or to cause adverse environmental effects.
The study found that over 90 percent of the world's young people, 1.8 billion children are breathing toxic air, storing up a public health time bomb for the next generation.
The WHO said medical experts in almost every field of children's health are uncovering new evidence of the scale of the crisis in both rich and poor countries, from low birth weight to poor neurodevelopment, asthma to heart disease.
According to Dr Tedros Adhanom, WHO director general, polluted air is poisoning millions of children and ruining their lives.
"This is inexcusable, every child should be able to breathe clean air so they can grow and fulfill their potential,'' Adhanom noted.
The findings coincide with the start of the first global conference on air pollution and health in Geneva, including a high-level action day at which nations and cities are expected to make new commitments to cut air pollution.
The WHO study found that children are particularly vulnerable to air pollution because pollutants are often more concentrated nearer to ground level.
It added that their developing organs and nervous system are also more susceptible to long-term damage than those of adults.
"Air pollution is stunting our children's brains, affecting their health in more ways than we suspected,'' the WHO's public health chief Maria Neira said, pointing to higher risks of cancer, obesity and heart disease.
According to Neira, to change this situation, countries and cities must wean themselves off fossil fuels and boost public transportation.