The Plateau State House of Assembly on Thursday, May 30, 2019 passed the bill seeking to privatise the water sector, ignoring vehement protests by a coalition of Civil Society Organisations (CSOs) in the state.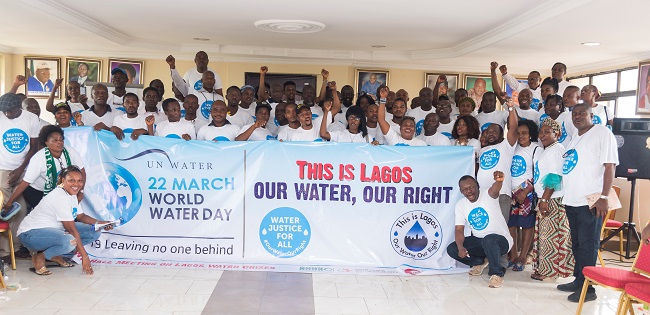 The bill was passed after the legislators considered report of its Standing Committee on Parastatals and Agencies.
Mr Godfrey Langdip, chairman of the committee, while presenting the report, had said that the bill, if passed into law, would ensure provision of adequate water to residents of the state.
Langdip added that the bill would enable rural dwellers access clean water.
"Mr Speaker, you will recall that this House, at its plenary of March 28, committed this bill to this committee.
"We immediately swung into action and called critical stakeholders for a public hearing on the bill.
"Sir, this bill has been subjected to deep scrutiny and we wish to call on this House to give it accelerated passage," he submitted.
After listening to contributions from members, the Speaker, Mr Joshua Madaki, announced the passage of the bill.
The coalition of civil society organisations (CSOs) on Good Governance had rejected the bill and took their protests to the chambers of the House of Assembly on several occasions.
The CSOs, at each of the visits, massed into the entrance of the assembly complex with some of them singing protest songs while others held placards denouncing the bill as one that would further impoverish the poor, if passed into law.
The coalition also sent a protest letter to the Speaker and Gov. Simon Lalong in which they vehemently rejected the bill which they described as "anti-people".
By Polycarp Auta