The Luxembourg Stock Exchange (LGX) on Tuesday introduced the world's first exchange that will trade nothing but green securities. The exchange intends to act as a gatekeeper for green bonds and other environmentally-focused financial instruments to help reduce ambiguity in the market.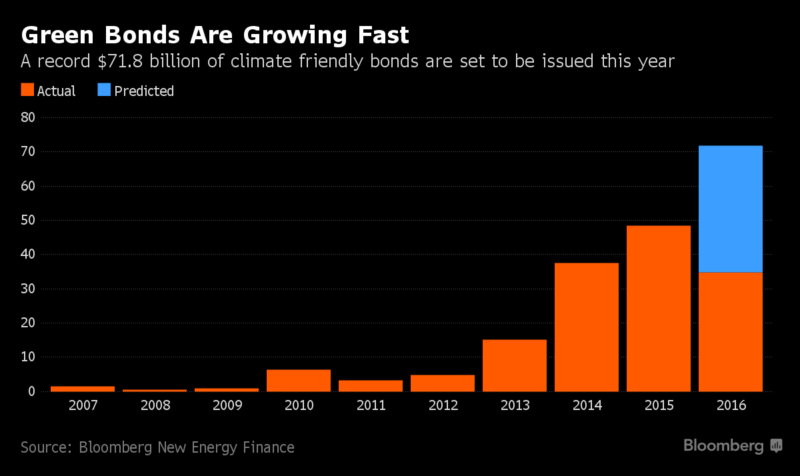 It will oblige its issuers to provide "a full set of documentation that is readily available with pre- and post-reporting," meaning that companies will have to disclose details about their project initially and also after it is complete, Chief Executive Officer Robert Scharfe, said.
"Investors are growing very sceptical about whether green really means green," Scharfe said. "So we felt that we needed to create an environment where it is clear."
The green bond market is predicted to reach almost $72 billion this year, up from $48 billion in 2015. It is largely unregulated. Issuers can choose to follow voluntary guidelines such as the Green Bond Principles or the Climate Bond Initiative, but there are no mandatory rules except in China.
There have been some instances of funds raised from climate-friendly debt going to controversial projects. The City of London has pre-emptively assembled a team of lawyers to deal with such cases.
In spite of this, many institutional investors want to shift funds into climate-friendly investments, particularly after the success of the COP21 agreement in Paris last year. The Institutional Investors Group on Climate Change has 120 members with 13 trillion euros ($14.6 trillion) in assets. The organisation tries to identify opportunities and manage risks associated with global warming.
The LGX is seeking to be more than just a green bond exchange. Scharfe envisions environmentally-focused exchange-traded funds and dedicated sustainability funds listing. He also expects green structured products to come to market.
The exchange will not set rules for what makes up a green security. It plans to have instruments with "different shades of green" and allow investors to choose what matches their internal policies, based on the mandatory level of disclosure for issuers. It will also let companies pick how they report this information.
"There will not be a standardised reporting method because there are no standards in the market yet," Scharfe said. "We decided that rather than determining that reporting needs to be done under a certain form, we are obliging issuers to provide the full set of documentation."
The Luxembourg Stock Exchange has been working with green bonds since the very beginning. The European Investment Bank issued the first in 2007 and listed it on the exchange. It has the largest number of international green bonds trading in the world, valued at about $45 billion.
By Anna Hirtenstein (@ahirtens), Bloomberg