An Ear, Nose and Throat Surgeon, Prof. Titus Ibekwe, on Thursday, January 4, 2018 urged the general public to desist from using cotton buds, pen cover, car keys, among others to clean their ear.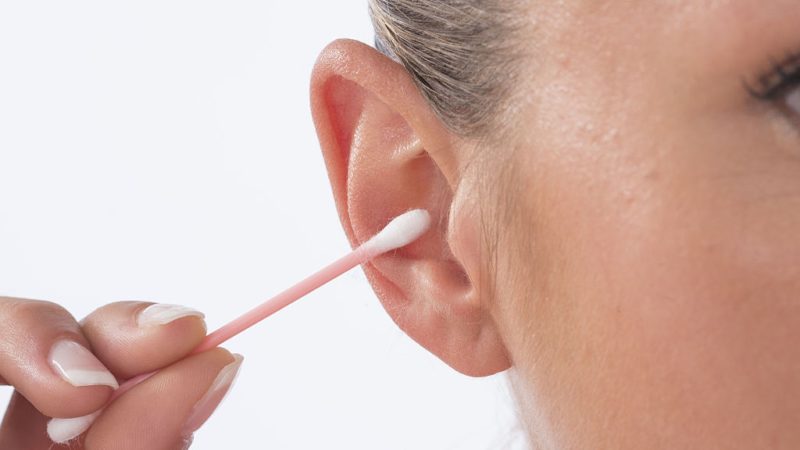 Ibekwe, who is with the University of Abuja Teaching Hospital, told the News Agency of Nigeria (NAN) in Abuja that such practices were harmful to the ear.
He said that the practice of using feather or pouring hot oil in the ear to clean it was also harmful.
The consultant ENT surgeon said that such practices exposed the ear canal to infections, which could cause temporal or permanent damage to the ear.
Ibekwe said that the ear had the ability to clean itself.
"It is tempting to use cotton bud or other objects when you feel your ears are blocked, but this can interrupt the natural cycle of wax production, which actually acts as a self-cleaning agent.
"Earwax is the normal substance that the body produces to clean and protect the ears.
"Using any substance to remove such wax will further push it into the canal, thereby causing a blockage which in the long run causes hearing loss among other complications.''
The consultant noted that a lot of people engaged in these practices and self treatment ignorant, saying that it was not advisable health-wise.
"You are not supposed to clean the ear with anything, because the ear canal has the kind of configuration that will hinder you from removing the intended dirt or wax.
"The problem is that efforts to eliminate earwax only create further issues because the earwax is just getting pushed down and impacted further into the ear canal.
"Anything that fits in the ear can cause serious harm to the ear drum and canal with the potential for temporary or even permanent damage,'' he added.
Ibekwe urged the public to consult ENT experts in the event of any hearing or ear challenge for proper diagnosis and medication.
By Felicia Imohimi