At the Nobel Peace Prize Forum 2018 on how to solve the climate crisis of December last year, Director-General of the Food and Agriculture Organisation (FAO), José Graziano da Silva, said the UN body lacks funding to scale up its efforts to expand Africa's Great Green Wall.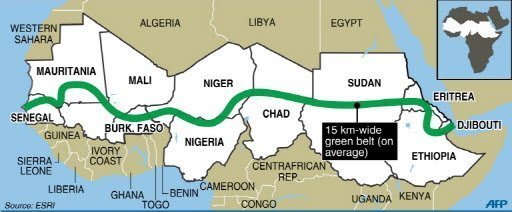 A major obstacle for implementing climate change adaptation measures in agriculture is insufficient financing, the Director-General noted. A study carried out by the World Bank in 2010 estimates the cost of climate change adaptation for agriculture at around $7 billion per year.
"The simplest thing to do is plant a tree. We have a project called the Great Green Wall in the Sahel. It is simple: we collect seeds from local trees and multiply them for local women, as the main workforce, to plant. But we don't have money to scale it up," he said.
FAO is a key partner of the Great Green Wall initiative, Africa's flagship project to combat climate change and desertification. This initiative aims to create green and productive landscapes across North Africa, the Sahel and the Horn of Africa, addressing food insecurity and poverty in the area.
Through its Action Against Desertification programme, FAO has reached an estimated 500,000 people and restored approximately 50 000 hectares of degraded land, planting some 25 million trees in less than five years.
Action Against Desertification is an initiative of the African, Caribbean and Pacific Group of States funded by the European Union to support rural communities in Africa, as well as in the Caribbean and Pacific, with large-scale restoration of degraded land, stimulating economic growth and development.
Climate change is a cornerstone of FAO's work. FAO believes that agriculture adaptation must be promoted through the implementation of climate-smart approaches, practices and techniques that also preserve the environment and biodiversity, and adaptation must help build the resilience of millions of poor family farmers.