Congolese artisanal fishers are increasingly turning to shark fishing because of increased scarcity of other stocks overfished by industrial fisheries, a recent study has revealed.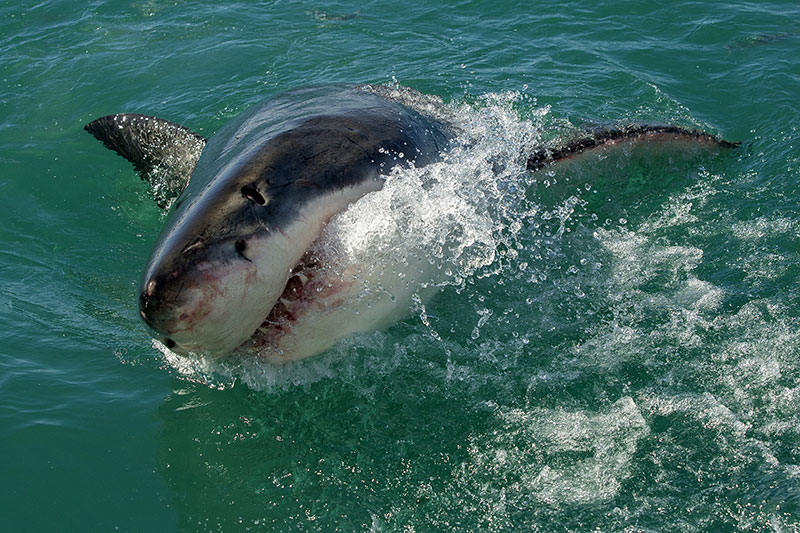 The study, undertaken by TRAFFIC, finds that urgent legislative and management improvements are needed to prevent a collapse of shark fishing and protect local livelihoods.
Artisanal shark fishing by migrant fishers using "Popo" boats (large motorised boats) has been an important fishery in the coastal port of Pointe-Noire since the early 1980s, reportedly driven by extensive demand from East and Southeast Asia for fins.
It is also said to be driven by local demand for processed shark meat. Of the 1,868,701 kg of shark catch reported in 2017, 95% (1,766,589 kg) was by artisanal fisheries, representing 32% of the total artisanal fish catch.
The meat is processed and sold in the local markets for domestic consumption, according to TRAFFIC, a non-governmental organisation working globally on trade in wild animals and plants in the context of biodiversity conservation and sustainable development.
"Sharks have become an essential source of sustenance and income for local people whose livelihoods and well-being are under extreme threat if shark populations collapse," said TRAFFIC's Constant Momballa, author of the new report titled: "Rapid Assessment of the Artisanal Shark Trade in the Republic of the Congo".
"Overcapacity and illegal fishing also threaten the very survival of sharks like the Scalloped Hammerhead, with juveniles regularly landed in Pointe-Noire while at a global level the IUCN Red List assesses it to be Critically Endangered, at extreme risk of extinction," said Momballa.
Many of the fins exported are from shark species listed in the appendices of the Convention on International Trade in Endangered Species of Wild Fauna and Flora (CITES), but the new study finds no evidence of exports conforming to CITES regulations – there are no records of fin exports in the national fisheries or customs data, even though Hong Kong recorded total imports of 131,594 kg of dried shark fins from the Congo between 2005 and 2019.
Similarly, official statistics lack data on illegal fishing and fish stocks, thereby being inadequate to monitor against overcapacity, overfishing, and illegal, unreported and unregulated (IUU) fishing, and the threat of overexploitation – with its dire effects on fish resources and the local economy.
In response the government has committed to draw up a National Plan of Action for Sharks.
"The General Directorate of Fisheries and Aquaculture welcomes this new analysis of shark fishing in our national waters and we look forward to working closely with TRAFFIC in using this study, both to help develop a National Plan of Action for Sharks to guide the sustainable utilisation of sharks which are so valuable to the livelihoods of many citizens, and in ensuring the Congo meets its international obligations as a Party to CITES," said Benoît Claude Atsango, Director General of Fisheries and Aquaculture.
Although with a coastline only 169 km long, an active fleet of more than 110 industrial vessels and close to 700 artisanal boats far exceeds the national Exclusive Economic Zone's (EEZ) carrying capacity estimated at 30 industrial vessels, says the new report.
The artisanal fishers interviewed for the new study expressed concern about overfishing in the region and were angry about the industrial Chinese trawlers active there who, they claimed, destroyed their fishing gear as well as fishing illegally in the entire EEZ. Many petroleum platforms in these waters also reduce the artisanal fishing zone by two thirds and pollute the coastal waters.
"The case for ensuring shark fishing is maintained at sustainable levels and reigning in the activities of industrial trawlers operating illegally in the Congo's waters could not be made more clearly," said Momballa,