A total of 7,021 South African police officers have tested positive to COVID-19 while 53 have died, the Police Minister, Bheki Cele, said on Wednesday, July 15, 2020.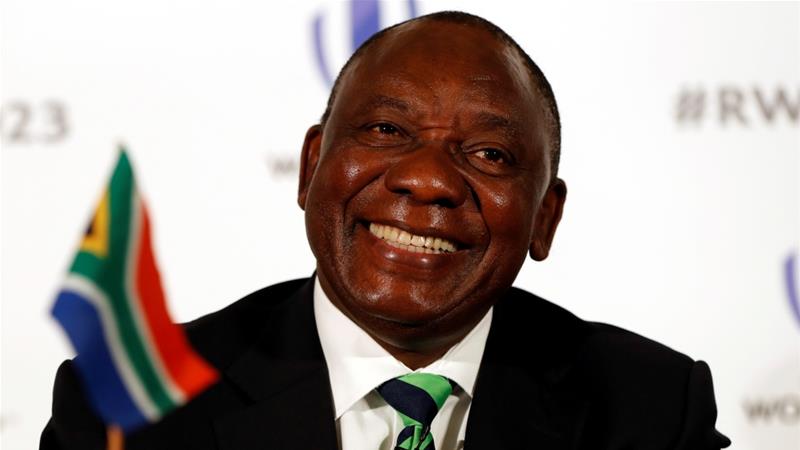 Cele said at a news conference, on plans to combat COVID-19 and compliance, in Pretoria that 4,949 police officers have been quarantined while 150 have been hospitalised.
"This pandemic is indiscriminate, no one is immune; it even attacks those entrusted with protecting us.
"A number of justice, crime prevention and security cluster officials have tested positive.
"The good news is that many of them have fully recovered and are back in the front line serving their communities,'' he said.
The minister mentioned that 3,688 cases of COVID-19 have been recorded in South African jails including the 1,485 inmates and 2,203 prison warders.
Among them, 15 inmates and 31 officials have died of COVID-19.
He called for all to cooperate to flatten the COVID-19 curve.
"It is the same for all of us South Africans; if we are responsible, if we do respect one another, if we work with those serving us during this pandemic, we will overcome it.
"We will break its transmission.
"As the president has told us, the answer is in our hands,'' Cele said.
He said the Police would intensify patrols, roadblocks, stop and search to ensure compliance with social distancing and other lockdown regulations.
A total of 298,292 cases of COVID-19 have been confirmed in South Africa.
Government has imposed further measures including reinstating curfew to flatten the curve of the pandemic.
In a related development, no fewer than 140 doctors and other health workers have died of COVID-19 in Iran since the start of the pandemic, Health Ministry spokeswoman Sima Lari said on Wednesday.
"Our country has been fighting against the coronavirus pandemic for about five months. The medical staff made continuous efforts to take control of this disease, continuing to treat patients.
"About 5,000 our doctors and medical personnel contracted COVID-19. Unfortunately, 140 of them died," Lari said, as broadcast by the IRINN channel.
According to her, Iran has registered 199 COVID-19 fatalities over the past 24 hours, bringing the total number of coronavirus-related deaths to 13,410.
More than 264,500 cases of COVID-19 have been registered in Iran since the start of the pandemic.
Earlier in the day, Iranian President Hassan Rouhani admitted that the country was currently facing a second wave of the outbreak, adding that Iran will overcome this crisis thanks to a collective effort.
Over the past month, the epidemiological situation in the country has worsened, both in terms of the average daily infection rate and the number of coronavirus-related deaths.