Governor Samuel Ortom of Benue State on Monday, September 11, 2017 said the Federal Roads Maintenance Agency (FERMA) was ineffective in its operations.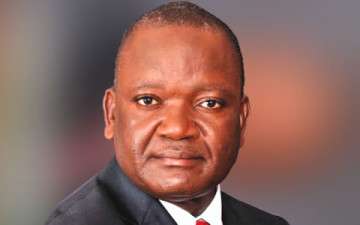 Ortom told newsmen at the Benue People's House in Makurdi that the agency had proven over the years to be ineffective and needed to step up.
The governor was reacting to reports that the agency had claimed responsibility for the repairs carried out on Makurdi/Lafia Road that had collapsed as a result of ecological disaster that affected the road.
He said whoever claimed to have repaired the road from the agency had lied as FERMA's signpost was visible at the site of the repairs.
"That agency has proven over the years that they are ineffective; tell me what they have done. It is not right for them to claim responsibility.
"Whosoever is claiming responsibility from FERMA for repairing that road is a liar because it has been repaired at the instance of the Benue State Government through Triacta, currently constructing the Mobile Barracks Road.
"I directed the Commissioner for Works to get any of the contractors working in the state to effect the repairs, Triacta and CGGC were contacted.
"Because of the proximity of Triacta to the area that was damaged, they came in quickly and carried out the repairs as their corporate social responsibility."
Ortom expressed surprise that FERMA was claiming responsibility that they repaired that road, saying that it was not right.
"We have also repaired another federal road in Gboko opposite Amaco Hotel, are they claiming responsibility on that one too?" he asked
"They should come to Benue State and I will show them where to go and repair roads".
Similarly, Mr. Fagbohun Akin, Assistant Project Engineer of Triacta Construction Company who oversees the company's projects in Nasarawa and Benue State corroborated Ortom's position.
"It was the Commissioner for Works in Benue State that called us and we had to call our MD and he was the one that directed us to move to that site, not FERMA," he said.