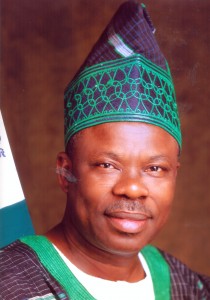 The targeted 10.8 kilometers road re-construction that commenced barely six months ago and is nearing completion at the Ogun State Property and Investment Corporation (OPIC) Estate in Agbara, has grown to 50 kilometers, ostensibly to cater for future needs being ushered in by the state's infrastructural rebirth.
OPIC Managing Director, Babajide Odusolu, who made the disclosure, pointed out that this was informed by the rate of turnover of the road rehabilitation that is in its initial phase 1, adding that the expansion is meant to cater for more companies being attracted to OPIC Estate as a result of development.
Essentially, OPIC is executing the road re-construction project in phases along with the construction of housing units and creation of new gated residential zones in the estate.
Odusolu said the roads being rebuilt and those to be built afresh would last for 30 between 40 years because of sound, ethical, professional and quality materials committed to the projects.
He projected that while on the average a well-constructed road could last for 25 years, OPIC Estate roads would last longer due to a soil test that revealed the type of materials and expertise to be utilised, and the commitment to match the Ogun standard.
The road maintenance, according to him, has been adequately taken care of by the OPIC Maintenance Department in form of equipment and expertise. He however revealed that some of the equipment and machinery currently in use belong to the Corporation. This, he added, is aimed at supporting the contractors to fast track the project completion.
Part of the support services, he said, is expressed in the OPIC maintenance culture that is driving the provision of a trailer park for trailers that would not be allowed to constitute a nuisance to other road users, neighbours and the host community.
He, however, assured that the trailer park in the nearest future would be upgraded to a world class standard with all necessary infrastructure that would further the economic position of the state and make the business environment friendly.
Meanwhile the Joint Monitoring Committee of private/public partnership of OPIC and industrialists is working to ensure that the professional road contractors deliver at the stipulated time.