Stakeholders have urged the Borno State Government to declare a state of emergency on Open Defecation (ODF).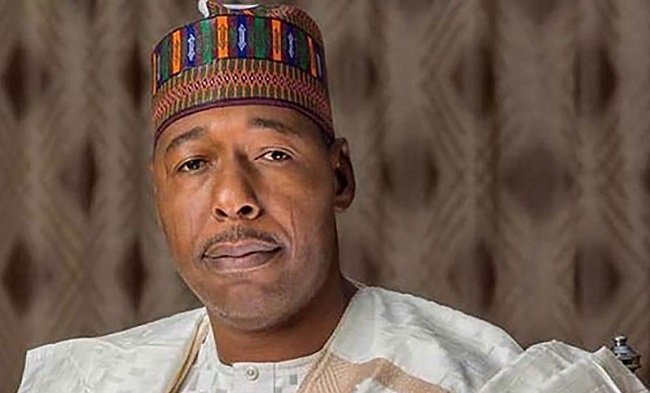 The call is part of an 11-point communique at a multi stakeholders dialogue on Water, Sanitation and Health (WASH), organised by WaterAid and Mercy Corps with the support of United States Agency for International Development (USAID) for Small Town Water Sanitation and Health (ST WASH) project in Borno, Adamawa and Yobe states.
The communique said the declaration would be in line with the National Action Plan on ODF and the state 25-year Development Plan.
The stakeholders stressed the need for the ST WASH project to support the state in producing the road map for ending the ODF.
The communique also called for the passage of a Water Policy and the need for CSOs to push for this process.
"The Mass Media should also take the lead by following up on the issue of the Policy and asking key stakeholders questions.
"Community and Religious leaders should be engaged to mobilise their people to protect water facilities in their communities and support water reforms. Advocacy visit will be useful here.
"The ST WASH project should support the Borno State Government to produce a comprehensive ODF Roadmap.
"Upon the passage of the policy, the relevant laws should passed to ensure effectiveness of the sectors.
"ST WASH project should expanded to other areas in the state with such need.
"Henceforth construction of sanitation facilities should be inclusive and sensitive to issues of gender and disability.
"Once the Water Policy is passed, the Government, through the ministry and other stakeholders should ensure effective regulation of the water sector.
"Capacity building on WASH for CSOs, community members and other stakeholders should be intensified.
"Communities should be empowered to take up their responsibilities," the communique added.
The ST WASH programme is a five-year initiative funded by USAID and implemented by Mercy Corps and Water Aid in the states of Adamawa, Yobe and Borno, in North East Nigeria with the aim to facilitate increased access to WASH facilities, strengthen WASH Governance and Promote economic recovery and peace in the North East Region.
By Yakubu Uba